Stacey Olika: championing diversity in art as a young artist
British Nigerian multidisciplinary artist Stacey Olika uses art to promote social change.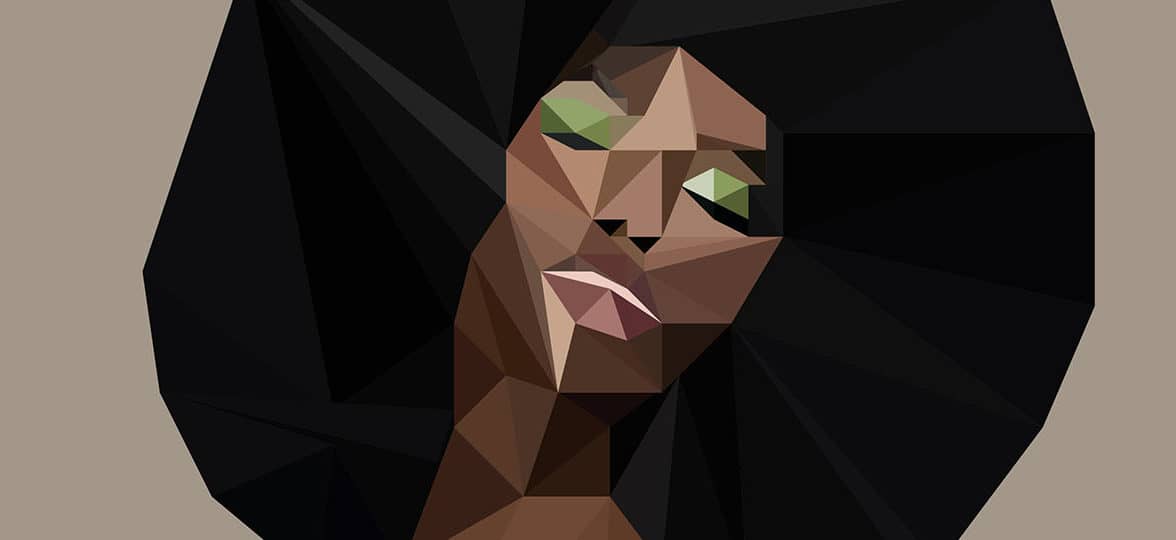 British Nigerian multidisciplinary artist Stacey Olika uses art to promote social change. We met Stacey to talk about her journey as a young Black artist, the genesis of her creative business, AmakaDesigns, and her artistic crusade to encourage more representation in the art world – and beyond.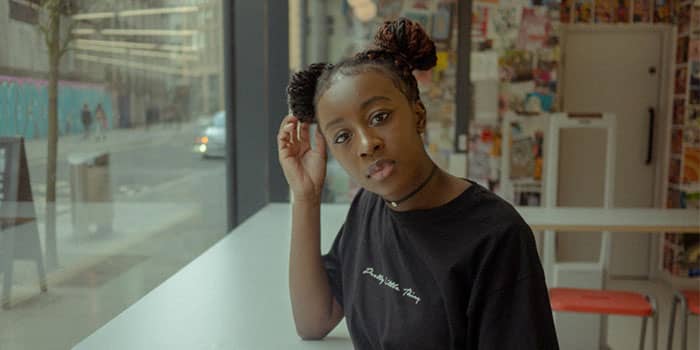 Tell us about yourself and your background as a multidisciplinary designer.
I grew up in Switzerland, and relocated to the UK when I was 8. Growing up and moving around, I was always surrounded by new and existing cultures. I did pretty well in school but academic subjects felt like a chore. When it came to anything creative, however, no one had to tell me twice. I thought it might be worth turning this passion into a career and I went and studied graphic design at university. I had no idea how my creative journey would have looked like at that point… and that was 3 years ago!
I thought design would remain my main focus, but once I graduated and stepped into the real world, my interests started to wander into speaking and curatorial work. I was intrigued by digital storytelling and very interested in topics such as the history of colonisation. I started working in these fields almost by accident and realised being "multidisciplinary" was all about collaboration, being curious and adaptive, combining methods and creating new ones.
I'm now a digital designer, curator and creative producer, the founder of AmakaDesigns – a freelance multidisciplinary business, co-founder of No Boundaries, and I currently work at the BBC as a production management assistant. I'm also a radio presenter on the side.
Why did you choose to dive straight into freelance work with AMAKA designs after university?
To be honest, diving straight into freelance work wasn't really a choice I had set out for myself. 5 months before I graduated, I started to do freelance work for friends and the community, which progressively grew into a business. I was fortunate enough for my university final piece, I Am Melanin, to be noticed. I was given a space and took on the role as curator, artist, creative director and project manager to produce an exhibition. I guess that was my first taste of freelance after university, and it was by chance. I think that was the foundation of AmakaDesigns, because I used that project as a way to showcase what I can do as a business and brand. 
How do you use MOO for your freelancing business?
I used MOO for my business cards, for which I got the most amazing responses. It took me a while to find the right vendor to trust for quality business cards. When I found MOO, I was hooked! From the range of sizes to the variety of finishes, it brought back the nostalgia of producing publications, posters and zines at uni.
What challenges have you faced in your career as a young Black creative?
I stepped into the creative world very much taking control of what I was producing, like my exhibition. I think this was a shock because we don't often see Black people represented in this narrative, and especially young Black creatives. We are incredibly marginalised and misrepresented in society, so I think stepping out into the scene and taking charge so quickly was very unexpected.
That comes with a lot of internal doubt – as well as external. I felt like (and at times still feel like) I have to prove myself in a lot of spaces, and I can still see faces glaze over me too often. My creative career has only been 3 years, so I know I haven't experienced the whole lot but so far, I have seen a lot of tokenism especially towards young Black creatives. 
How did your journey lead you to a role at the BBC?
Since my first exhibition, I started taking more curatorial roles with art galleries across the city. With that, I started to gain the confidence to curate more events and projects by myself, including one project in particular where I hosted, planned and directed an event for creatives in Bristol. I initially had no idea how to make it happen. I just wanted to make it happen. I started brainstorming with my friends and talking about it and the BBC heard about it and took an interest in the project. They kept in touch after that. I think they noticed all the work I was doing and the fact that I was passionate about it. When the time was right, I was scouted and offered a role.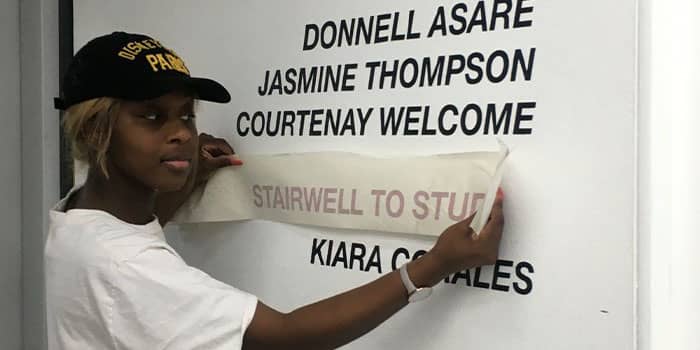 You're also the co-founder of No Boundaries. How did the project start?
For a long time, myself and my co-founder Vanessa Wilson would often find ourselves travelling to London on 4am coaches to go to events, network and make connections. We ended up being so rundown, it started to feel like a chore.
We felt like this happened because not many lights were shone on cities like Bristol. We had to make people know who we were. That's how No Boundaries was born. No Boundaries is all about showcasing various creatives and creating content collaboratively. Talent has no boundaries. It's not restricted to the mainstream creative cities. We knew what the experience of living on the outside was like and we wanted those who felt like that to be included. In a sense, No Boundaries is bigger than a platform, because it doesn't stop at just showcasing creatives, but we also work on creating content across disciplines.
How do you use your art to support social issues and promote diversity in art?
My art is a reflection of my inner thoughts, inspirations, and what I wish to see. My subjects are very intentional because I want them to reflect a new narrative. A narrative of the voices you get to hear and the faces you get to see that society too often underrepresents and misrepresents. I place people that look like me and reflect my culture in the foreground rather than the background.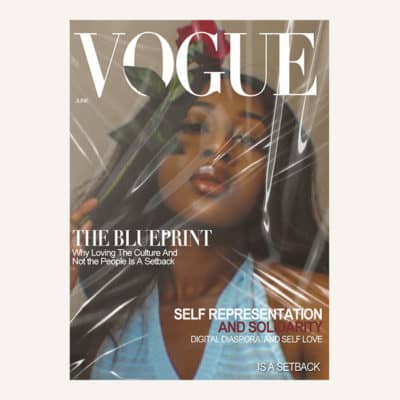 What's your vision for the future of AMAKA designs?
That is a good question! I'd like AmakaDesigns to become its own empire. I am all about owning my narrative and making it a space of inclusivity and authenticity, a pioneer in terms of creativity and self expression. Right now, I'm educating myself a lot on the business side of things so I can develop my brand and business on strong foundations.
Any advice for young creatives trying to get themselves noticed right now?
Sounds very cliché, but believe in yourself even if others don't because that is what will push you and take you forward. When I had ideas and no idea how to execute them, I didn't let that stop me. I watched YouTube videos, I spoke to people and shared my passion. There is a lot of power sharing your vision with likeminded people. Collaboration can get you through doors you never expected to walk into.
If there is something you want to change and make better, then do it. Don't let the societal view of hierarchy knock you down from making a change.
Express your creativity (and get your business noticed) with MOO business cards.
Keep in touch
Get design inspiration, business tips and special offers straight to your inbox with our MOOsletter, out every two weeks.
Sign me up!