PATTERNITY: Turning a passion for pattern into a thriving business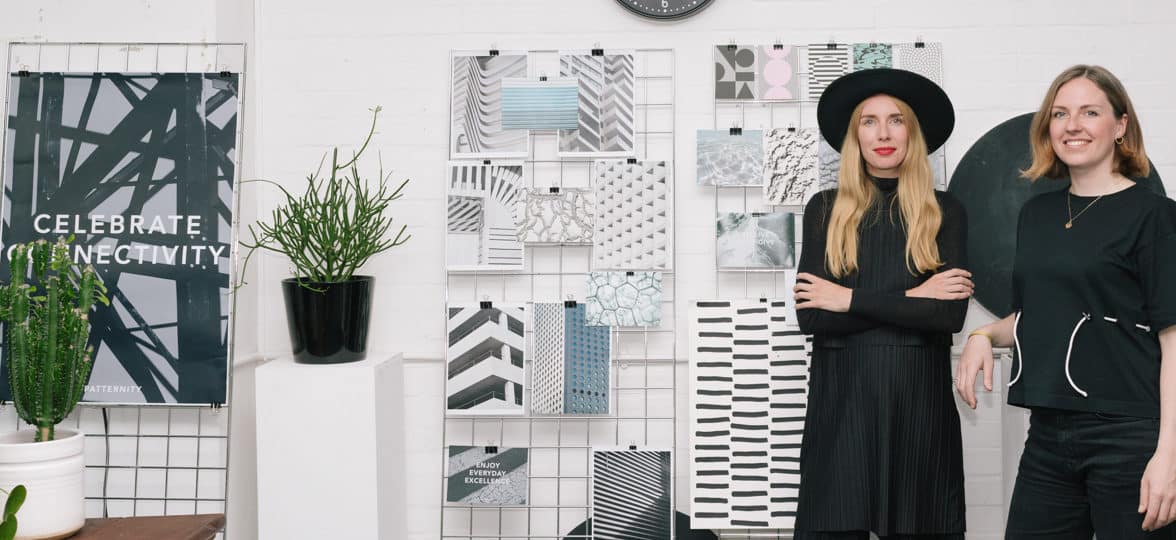 PATTERNITY founders Anna and Grace share their unique worldview and love of pattern through workshops, passion projects and high-profile collaborations.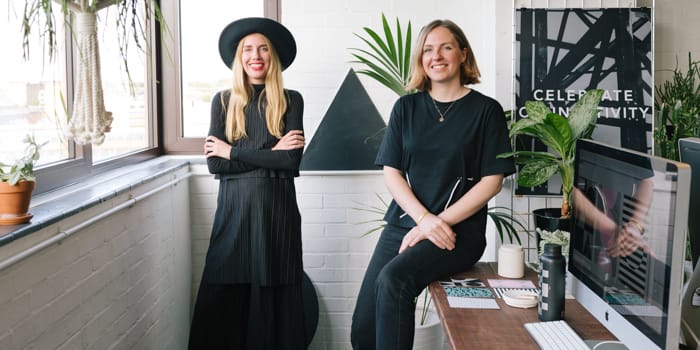 Anna Murray and Grace Winteringham see pattern in everything. Their work spans projects from homeware ranges to architectural projects. We spoke to them about their latest partnership, which aims to connect us all.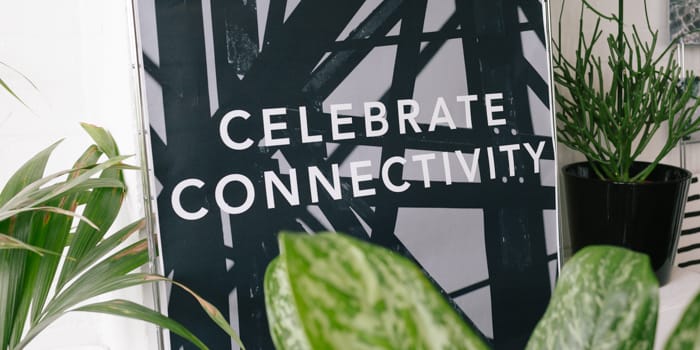 At the heart of PATTERNITY — a 'conscious creative organization' that explores the role of pattern in our lives — are the seen and unseen shapes that are all around us, from a spiralling galaxy to the lines of a high-rise.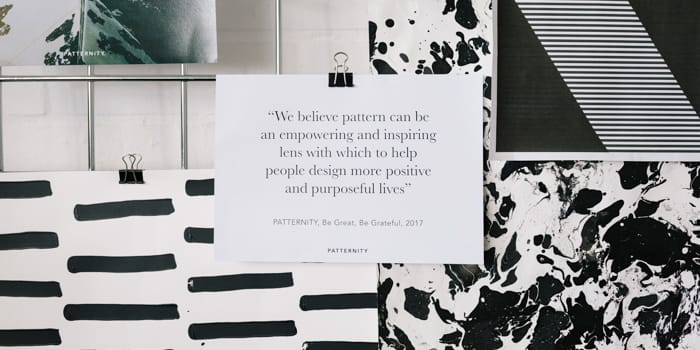 Anna and Grace's unique philosophy also embraces the patterns of thought, being and behavior that connect us. "Everything we do creates a pattern, which in turn affects everything else in our lives, creating ripples upon ripples," Anna explains.
In their light, bright studio in Hackney, East London, an abundance of greenery offsets the PATTERNITY team's monochrome representations of stripes, squares, triangles and circles — the key shapes seen in nature, and which inform their striking designs.
MOO met the passionate pair to discuss the ideal workspace, their approach to collaboration, and the patterns that surround us.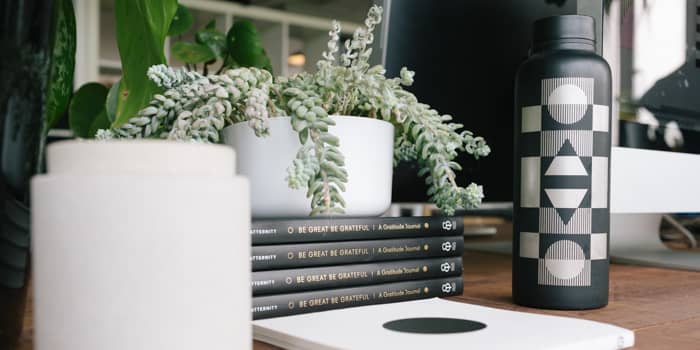 How did you decide to partner up?
Grace: When we met in 2009, we both had flip files of pictures and magazine tears. Comparing them, we saw it was really similar stuff —  images like cracks in paving slabs compared with the patterns on a giraffe's skin.
We were both quite bold and graphic in the designs we liked, and also enjoyed looking at the details of nature. Pattern was the common thread, which is when we realized we were both obsessed with the same thing.
Anna: There was also something deeper in that we wanted to create a business that had meaning and purpose, which would inspire people to look at pattern in a different way, and see it in a wider, broader sense.
What process do you go through when developing a new pattern?
Anna: The anchor is always the 'why?' What's the deeper purpose behind this? We've never been in the business of creating patterns without there being a core message, or wondering how it might inspire others to think about pattern differently.
Our research connects the worlds of science, creativity and spirituality. We draw on deep philosophical thinking to create a very simple pattern, so it works on lots of different levels. We're like a giant filter — our ideas go into a chrysalis, reform, then come back out again.
Grace: We're able to recognize ideas and systems from science, nature and art, and make them more accessible. We're always learning and experiencing — it's about the journey, and that's what we try to instil in our output.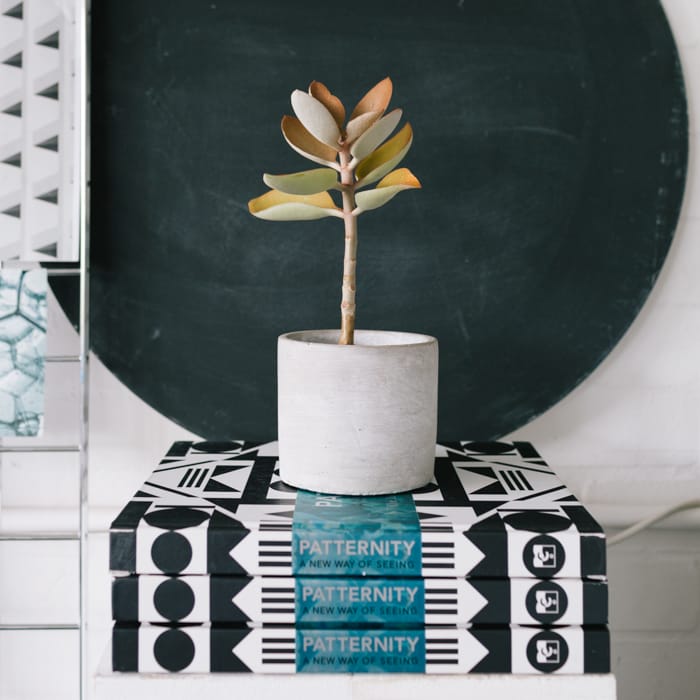 Tell me about your collaboration with MOO. What was your brief, and what inspired you?
Grace: When we approach any collaboration, we look at the distinct skill sets: we bring patterns, MOO brings their brilliant print service. We started with our concept, which was sharing a positive pattern of gratitude and appreciation.
If you want to send a message of appreciation, what better way than sending a Postcard with a pattern that really resonates with you?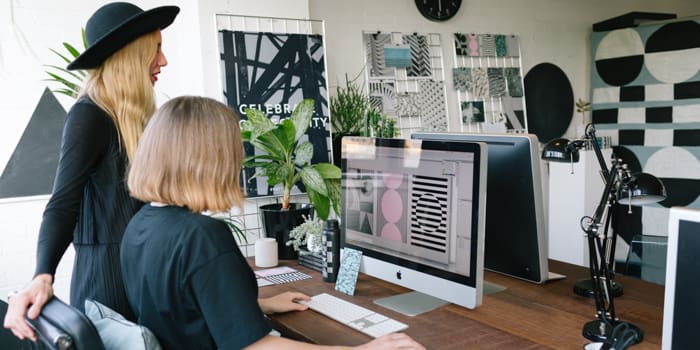 The patterns we used are ones we've enjoyed most over the years, such as a water pattern, and stripes and circles based on beautiful, simple sunlight shining through railings. They're graphic interpretations of what we most appreciate.
With nature at the core of PATTERNITY, how do you carve out time to get outside?
Grace: You have to factor it into your practice. If we're having an intense or serious phone conversation, we'll try to do it outside, lying on the grass and looking at the trees, and we'll sit in the park for lunch and take our shoes off. It's really grounding.
Anna: We're often so bogged down with things that don't actually matter, and lying under a tree shifts your perspective. It's about remembering that nature is the ultimate creator, and we're part of it, not separate. That's where we get a lot of our creative inspiration, and it's our guiding light for the business.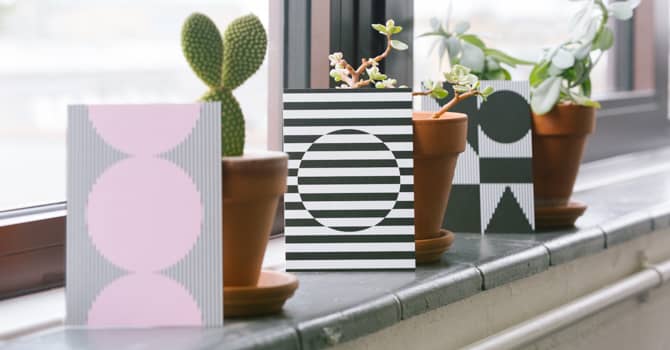 PATTERNITY's studio is a great space for creativity to thrive. What are your tips for designers looking to set up their own space?
Anna: Ask around, and be curious about spaces. We found one of the first places we worked in when we had a meeting there and just asked if there was any space going. It's about trusting your intuition — when you go into a space, does it feel right? How are the people communicating? Are they being respectful and kind? Those are the most important things to look for.
Grace: If you find a space you're drawn to, it's a good way to know it's going to be a nourishing place to work. All our studios have been in unassuming spaces that look a bit retro and basic from the outside, but have the right mood and ambiance inside. Light is really key — it helps you become more in sync with natural rhythms.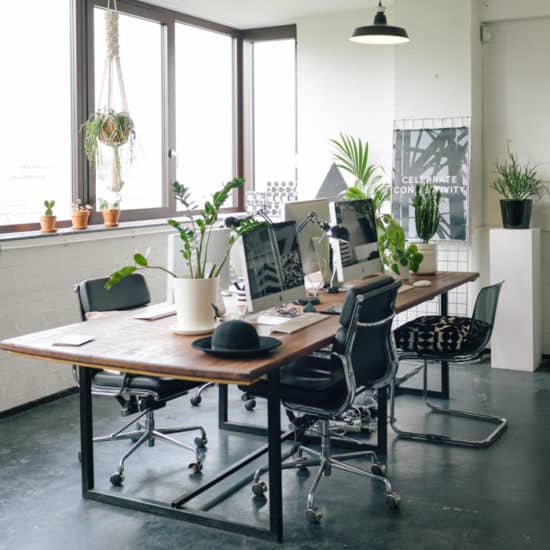 What does PATTERNITY have in the pipeline?
Grace: We're doing another season with John Lewis, bringing the outside in and the inside out through fashion and home, merging those two worlds. We're also working with an ethical company called Tribal Textiles, which produces artisan, hand-painted fabrics.
They use an old technique called starch batik, where they paint flour and water onto fabric and leave it in the sun to crack. And you can see that pattern on the cracked earth, on an elephant's skin — that's when you start to see how everything is connected.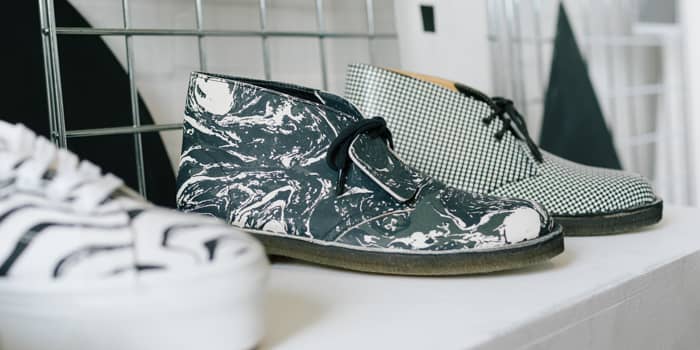 Anna: Our long-term dream is to open a spiritual creative centre for deep learning about pattern. We're also hoping to work on some retreats, so people can go deeper into the PATTERNITY philosophy and way of thinking, and are exploring doing our own products, as well as collaborations.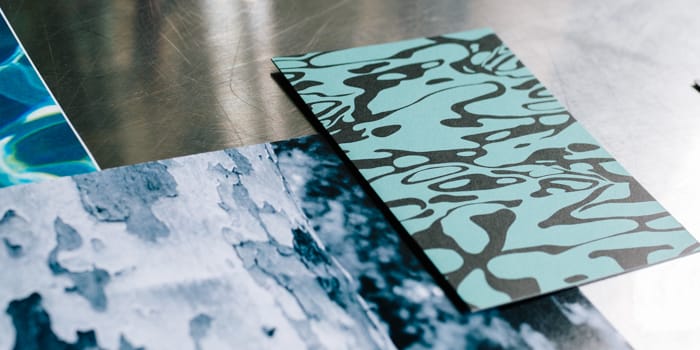 What would your top tips be for entrepreneurs setting out to build a brand?
Grace: Don't fixate on thinking, 'I'll start here, then end up there.' There will always be good and bad times, so if you can see it as a cycle and step away from a linear approach, you'll have a much more rounded business.
Anna: If you're constantly thinking you have to be perfect, you need to let that go. Everything that comes your way can teach you something. Seeing it as a journey will help you to be kinder to yourself.
And be playful — laugh, and always keep laughing. Hold it lightly, and don't take it too seriously. If it's not fun, what's the point?
Keep in touch
Get design inspiration, business tips and special offers straight to your inbox with our MOOsletter, out every two weeks.
Sign me up!