Ashley Minner: building meaningful connections with art
We spoke to Ashley Minner, the Baltimore community artist fostering connections with storytelling.
Ashley Minner was destined for creativity. Born into a family of artists and musicians and raised in the Lumbee culture, she knows the power of storytelling to build relationships. The Baltimore community artist dedicates her work to nurturing these connections, drawing from her roots and her environment to create meaningful projects that stay with the viewers.
We asked Minner about community art, fostering connections through storytelling, and the benefits of branding yourself.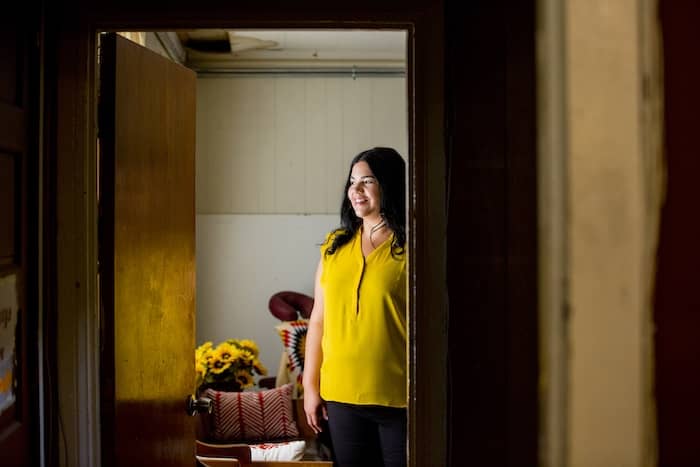 Tell us a bit more about yourself. Where does your love for art come from?
I was born, raised, and still live and work in Baltimore, Maryland. I'm also an enrolled member of the Lumbee Tribe of North Carolina. 
I was blessed to be raised around my extended family. All of my grandparents migrated to Baltimore from points farther south, seeking work and a better quality of life. With them, they brought knowledge and customs of their home places, and many of them used their artistic traditions to leverage opportunities. 
My love for art comes from my love for my family and their love for art
For example, my maternal grandmother was a painter from the mountains of East Tennessee who lived by her art for some years and who also gained some notoriety for projects that she did. My dad is a musician who retired as a music educator. My mom is an amazing cook among other things. My aunt sings… 
I guess my love for art comes from my love for my family and their love for art. They always taught and encouraged me along the way.
You identify as a "community artist". Can you tell us what that entails for you?
Being a community artist means that my work is either made in collaboration with or in response to community. In this way of working, the process is at least as important as any product. 
I think of "art" in an expansive way. While I was formally trained in drawing, painting, printmaking, etc in the western academy, my practice encompasses so much more. It's about relationship building and honouring and respect. Some people call it "socially engaged art."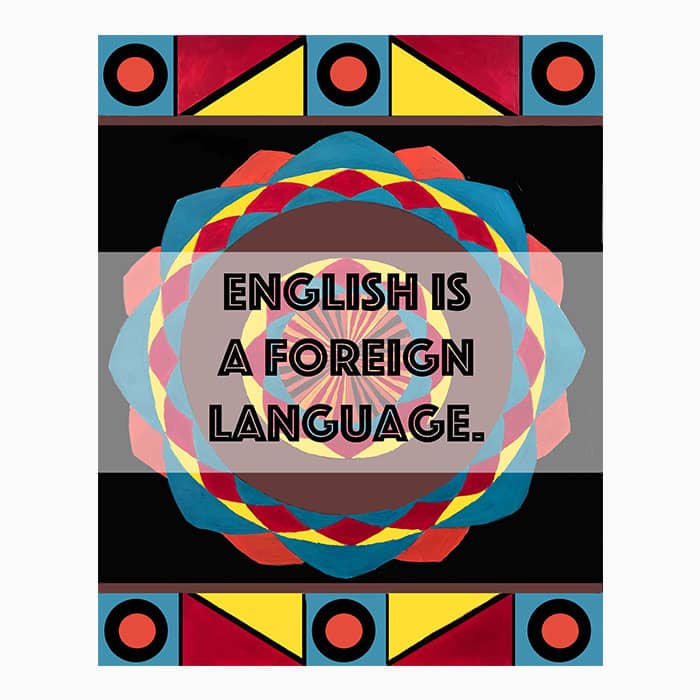 How do you encourage meaningful connections in your work?
Storytelling seems to be part of everything that I make. My work begins with the sharing of stories and often is, itself, the sharing of stories. For example, I might record an oral history interview as part of my process and then the recording itself is incorporated into whatever art is produced, or it is the art.
Humans connect and relate to one another through story
It's always incredible how experiences that are so intensely personal end up being almost universally relatable. Humans connect and relate to one another through story. I love it when my work can be a vehicle or platform to foster those connections. 
How does your identity as a Lumbee Tribe member and your background in American Studies influence your work?
I was born Lumbee and raised in my culture, so that colours everything I do, including art. A lot of my work has been expressly about Lumbee identity and honouring Lumbee history and presence, especially in Baltimore, which is still the site of the largest Lumbee community outside of tribal territory in North Carolina. 
I actually went back to school and got my degree in American Studies, in part because I wanted to be a better artist. I had been making work about being Lumbee and received a lot of speaking and writing requests. I started to feel like I needed a formal credential beyond my own lived experience to really represent us well in art or otherwise. 
I learned a lot and certainly improved my research and writing skills through that training, which also shows up in my creative work and sometimes is my creative work. However, having spent about seven years in the program, I now feel like I have catching up to do in the studio. I'm finding my way back to certain aspects of my practice.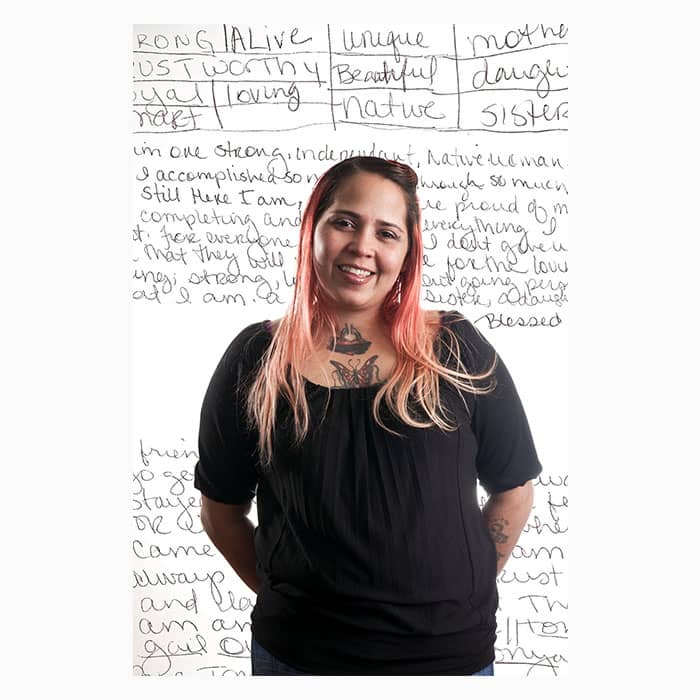 How do you think art can help us pass on knowledge?
Art is a primary source. It can relate how folks live, where they live, what is important to them, their aesthetics, the constraints of their lives, and maybe most importantly instructions for how to carry on in our own lives. 
As a mixed media artist, how do you select your medium for each project?
The media I use is usually determined through an iterative, organic process with collaborators and with a lot of consideration for who will be the audience for the work. 
Very rarely will I set out at the beginning of a project knowing that I want it to take this or that form. Sometimes I/we decide it needs to exist in a form outside my area of expertise, so I either do some learning or partner with someone who is expert in that particular media.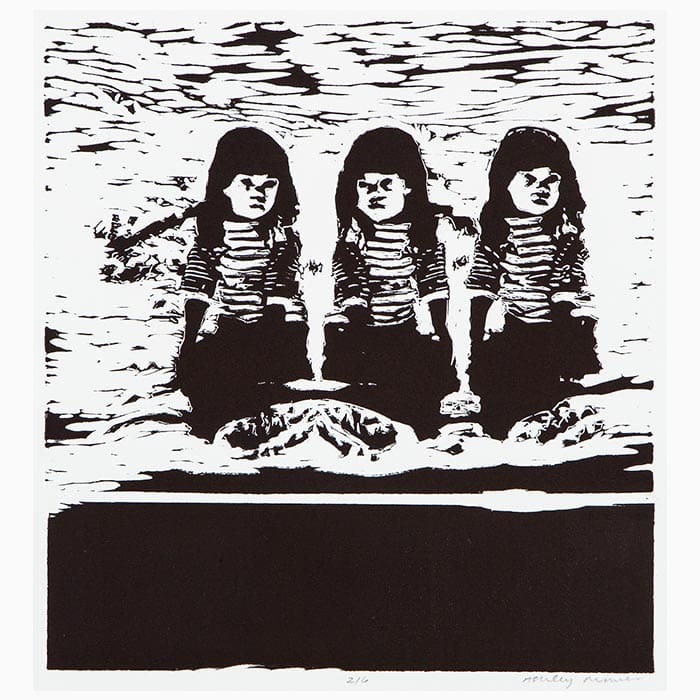 Can you walk us through your creative process?
I like to walk a lot. I get ideas while walking. In pre-pandemic times, I often drove long distances and would get ideas while driving. Then sometimes inspiration comes from dreams, or something someone said when they were telling a story. I write ideas down, by hand. Then I usually write or sketch my way through that first part of an idea. If I'm working with partners, I bring them in next and the next steps are determined together. 
I recently finished up a few big projects, so I'm in between projects right now. I'm taking time to practice skills I haven't used in a while like drawing. One day a week, I go to my studio and just draw. I like to listen to music while I work. It's been 1960s country for the last couple of weeks. 
What's your favorite art piece and why?
I have a few favourites. Felix Torres-González's Untitled (Portrait of Ross in L.A.) (1991) is a great favourite because it so poignantly represents the love the artist felt for his partner, and it exists in such a way that the public can partake of that sweetness forever. It is instantly relatable and visceral and beautiful. I kind of feel that way about all of Torres-González's work and it is such a tragedy that his life was cut so short. I just realised he was my age when he died, which is crazy.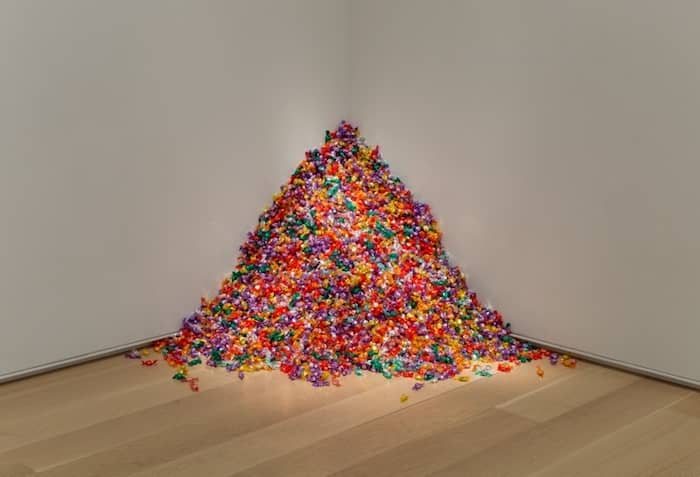 Missionary Mary Proctor's Grandma's Old Blue Willow Plates (1997) is another favourite because its message is so earnest and true. The message is actually spelt out for us through text in the piece, but the other elements are just as communicative. One iteration of this work is at the American Visionary Art Museum (AVAM) here in Baltimore and that is how I first encountered Missionary Mary Proctor. I have been a huge fan and small-time collector of hers ever since.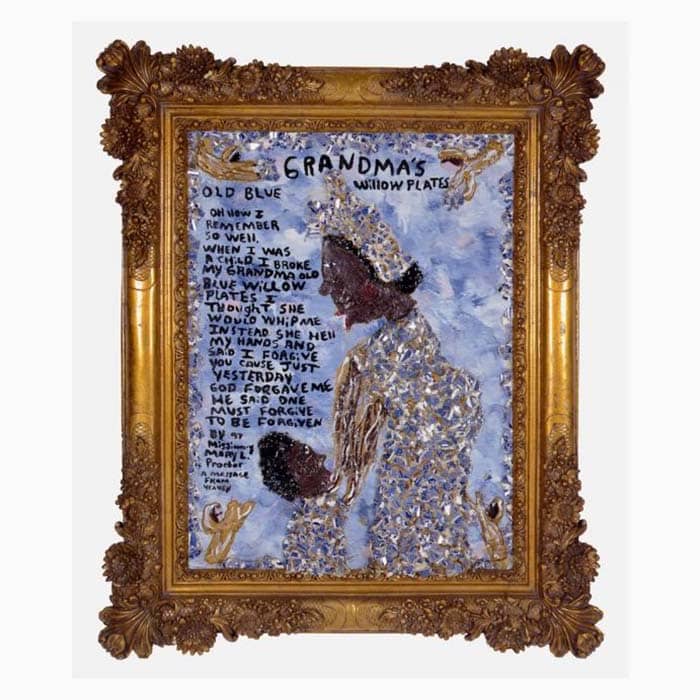 Mierle Laderman Ukeles's whole body of work about Maintenance is also on my mind a lot these days. It was brilliant and necessary in the seventies and has possibly become even more relevant in the time since. My favourite aspects of the project are those where she personally interacted with workers of the New York City Department of Sanitation. I really think her piece, "The Social Mirror (mirror covered sanitation truck)" (1983) was and is so effective.
What about your work?
If we're talking about my stuff, "The Exquisite Lumbee book" (2010) is probably my favourite object I ever made because the form really follows the function and is aligned with the concept, it's aesthetically pleasing, and fun to play with.
The panel discussion that was part of the opening for "Hard Workin' Pilgrims: Lumbee Indians in Baltimore City Industry" at the Baltimore Museum of Industry was my favourite event because four of the elders who participated in that project got to speak about their own experiences and be publicly recognised for the lives they have led. They were proud and so was I.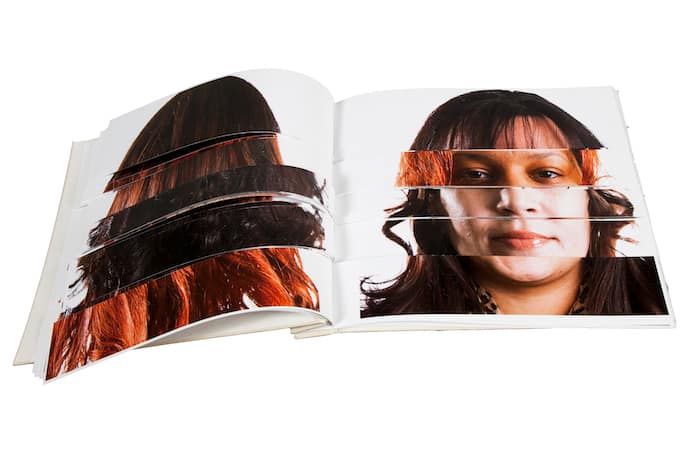 You've recently rebranded. What sparked this decision?
I wanted to bring the public presentation of who I am and what I do into alignment with who I am and what I do now. My website hadn't really been updated since it was made some ten years ago, and my old logo and print materials weren't particularly reflective of my identity and practice. 
I wanted to bring the public presentation of who I am and what I do into alignment with who I am and what I do now
To achieve this new look, I went through a process led by designers Sophie Nolan and Katie Lively. I'm really pleased with the results. They said again and again that they wanted to convey "the warmth" of me and I believe they did.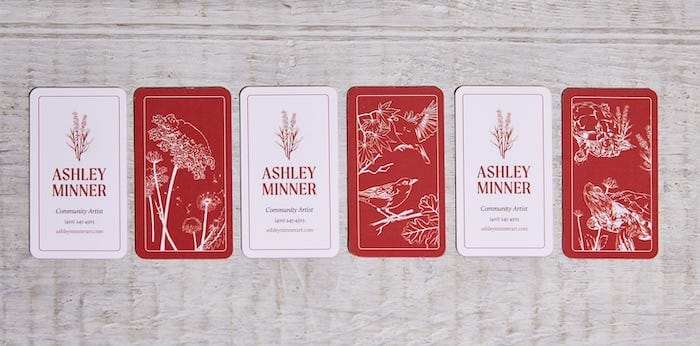 The palette Sophie chose is very place-based, considering my rootedness here in Baltimore, which is known for its brick. The nature spot illustrations and animations are wonderful personal touches. They even highlighted my beloved pet turtle, Leadbelly, who is a big part of my life. My print materials were documented by my friend, photographer Sean Scheidt, who had just gone through a similar process with Sophie and Katie. He actually invited Leadbelly to the studio, which was a lot of fun.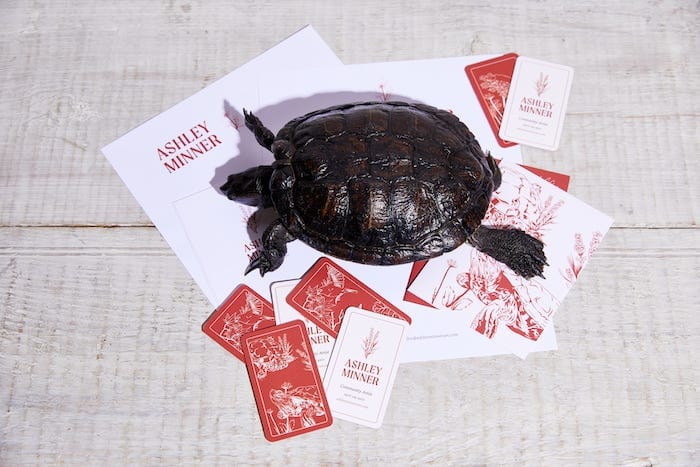 How did you use MOO to support your rebranding?
MOO products are so high quality. I have loved the look and feel of everything I've ever ordered. I send a lot of handwritten cards and personal packages, so it's important to me to have print materials that represent me well. If the pandemic ever subsides, I imagine I'll be handing out a lot of Business Cards. They are so thick and toothy and nice to handle. Sophie referenced my love of playing cards and old book plates in her design work and I feel like that really comes across.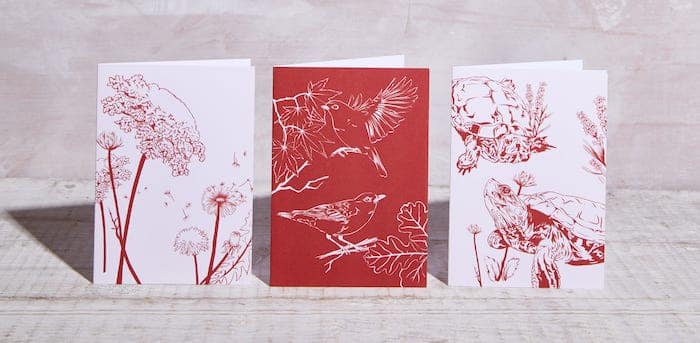 Do you have any projects coming up you'd like to share?
Folks can visit baltimorereservation.com to check out the big projects I just finished up in collaboration with a whole team of other artists, scholars, and culture bearers. The site documents some of the history of the American Indian community of East Baltimore.
Visit the "About" page to download a PDF of the Illustrated Guide to East Baltimore's Historic American Indian "Reservation." Local folks can actually stop by the Baltimore American Indian Center or the Baltimore National Heritage Area office to pick up a print copy. Folks can also visit the App Store or Google Play to download the Guide to Indigenous Baltimore walking tour app, wherever they are.
Any advice for young creatives looking to create a powerful body of work?
Keep making art! 
You heard Ashley Minner, keep making art and spread the word about it with Luxe Business Cards and custom marketing materials by MOO.
Keep in touch
Get design inspiration, business tips and special offers straight to your inbox with our MOOsletter, out every two weeks.
Sign me up!