Launching the restaurant of your dreams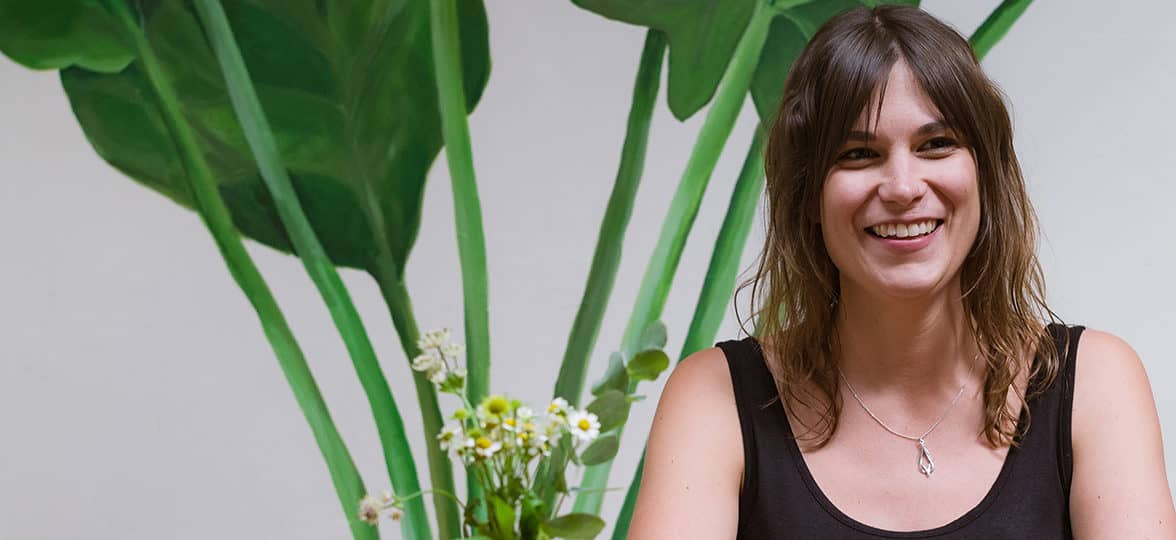 Inspired by her lifelong love of vegetables, Melissa Harwood's restaurant, Spinach, was the realization of her dream. But when did she know it was time to take the plunge?
East Dulwich is a pretty south-London suburb, and home to Melissa Harwood and her fabulous veg-centric restaurant, Spinach. After beginning her career in hospitality, opening her own restaurant had always been Melissa's dream – but finding the right time to make the leap was something else.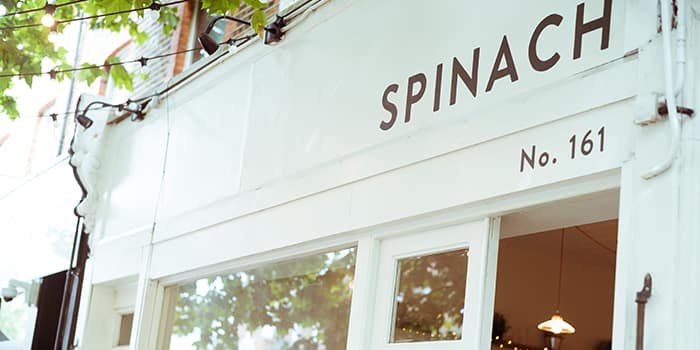 Now, having successfully launched her dream business – she already has sites 2 and 3 in her sights – she told us why supporting small businesses is so important, why she's driven to make high-quality food accessible to everyone, and how social media has helped grow her business.
Tell us about Spinach – where did the name come from and what were you doing before you set up your business?
Before Spinach, I was working for wine merchant Corney and Barrow. I started as a trainee assistant manager, working my way up every year to deputy, general, openings manager and finally became operations manager. It was such a rewarding job and a company I learnt so much from – it really helped me when setting up Spinach.
The name Spinach comes from the beginning of my obsession with vegetables. Every meal I ever served had spinach with it and it was always in my fridge. My friends all used to make fun of me and say that if I had a baby I would call it Spinach – and so Spinach was born.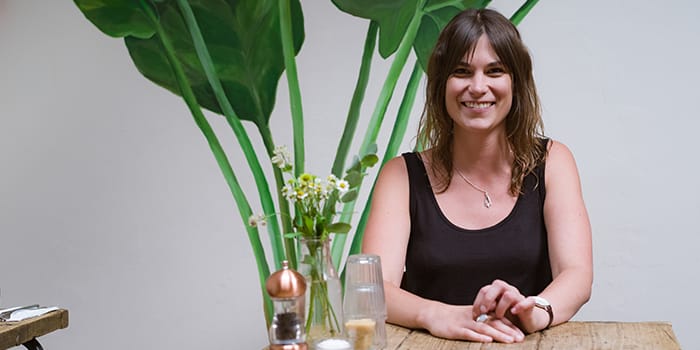 How did you decide that opening your own restaurant was the right thing for you?
It's something I've always wanted to do. I started in hospitality when I was 15, working in kitchens and waitressing for functions. I remember telling my mum that I wanted to open a restaurant as young as 19 – she'd always respond saying 'not yet Melissa, get some more experience first'. When I left Corney and Barrow, I rang my mum and said, 'I want to open a restaurant now' – something I must have said to her over a hundred times. Finally, she said, 'yes, I think it's time'. That was it – I've never looked back!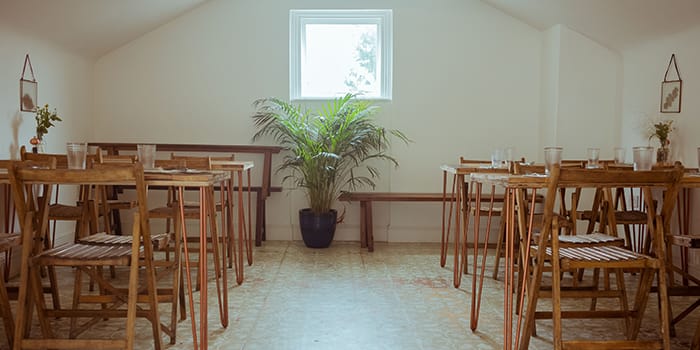 What inspired your vegetable-centric menu?
My housemate got the book Plenty by Ottolenghi for Christmas. I remember reading through it and thinking how beautiful everything looked. I started cooking the dishes and was blown away by the flavours. It's by far the best book I've ever read – it's completely changed the way I look at food and approach cooking.
Is it important for you to support other small businesses by sourcing your produce locally? And, do you grow any of the veg yourself?
It's hugely important for local and small businesses to support each other! If we don't, no one else will. We get as much as we can from the local businesses on the high street – even if these businesses expand, I'd still continue to go to them and keep things local.
I'd love to grow my own veg, but this is London and like most people, I live in a pokey flat. I've signed up to my local allotment, but I'm 97th in the queue – it's been two years now, but I'm still hopeful. We'll always aim to pick what's available to us in the local parks – there's been some great elderflowers and blackberries recently.
You've recently listed Spinach on Deliveroo and Uber Eats – why did you decide to do this and is there anything you're doing differently to support the demand for your food?
We wanted to project our brand further and fulfil our goal of being a guilt-free, all-day eating experience – Uber Eats and Deliveroo felt like the perfect way to do that. We're able to offer a high quality alternative to a home-cooked meal, for people who don't want pizza or a burger. It's been great so far – we haven't really had to alter our ways to use these services, we just need to make more food!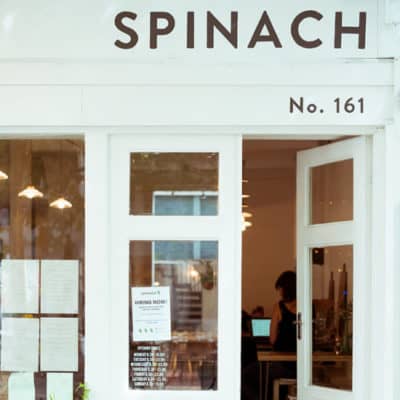 How important is brand for a small business? And, how does MOO support you with building your brand?
Having a strong brand is extremely important for my business. My brand is my reputation and at the heart of that is the word-of-mouth among my regulars who are confident in the service, experience and the food they're getting.
When Spinach expands to sites 2 and 3, brand recognition and brand standards will be even more important. MOO has helped me to transfer my modern, strong branding into the perfect business card – I love them!
You have a strong online presence – why is this important to you and how does social media contribute to growing your business?
Social media is the best free marketing a business like mine could ask for. The more followers you have, and the more views you get directly feeds back into interest for the restaurant. It helps if those followers have been on the journey with me, too.
I've had an excellent reaction from food bloggers – they've been great at visiting Spinach and promoting our brand through their own fan base. We're starting to use bloggers more often to showcase one-off or special-interest events.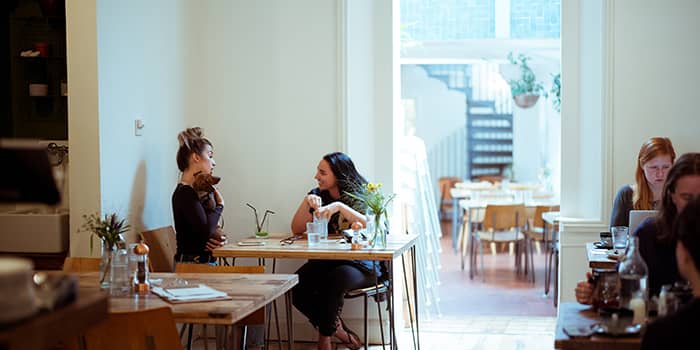 What's the biggest thing you've learnt on the road to setting up your business?
I had days when I'd find it really hard to wake up and motivate myself – entirely on my own. When you're self-employed, it can be a little lonely and difficult at times and often, I'd find myself doing something in a way I knew was wrong, but I also knew that I'd only figure out the right way of doing things by doing it wrong first.
Working through that greyness was a surprising learning point for me.
What do you think the biggest challenges for small businesses today are?
I'd like government, at all levels to be easier for small businesses – we've been directly affected by recent changes to business rates and minimum wages. Attracting and retaining good people is also becoming more and more challenging as we move towards an ever-changing, faster-paced world.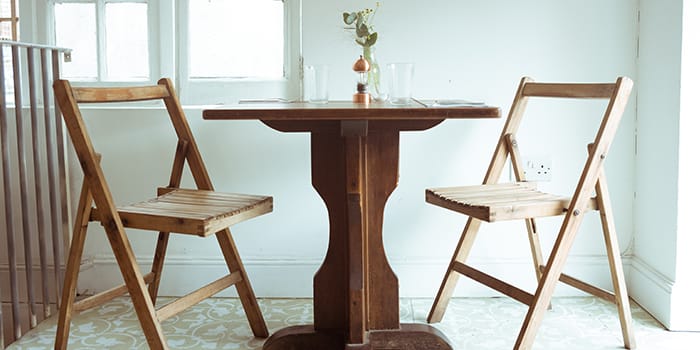 What are your tips for aspiring entrepreneurs wanting to start their own business?
It's really important to have firm guiding principles that you believe in as that's what keeps you going when things are difficult. You also have to give your business time to evolve and grow – and always listen to what your customers are telling you.
Don't be hard on yourself, or give in to doubt. You'll make mistakes no matter what you do, so why not make them doing something for yourself, that you love?
Spinach has been the hardest, most stressful, most challenging, most infuriating, most rewarding, most beautiful, most powerful and most fulfilling thing I've ever done – and I would absolutely encourage anyone who feels the urge to have a go for themselves!
Want more inspiration? Find out how Kickie Chudikova is changing the world with industrial design
Keep in touch
Get design inspiration, business tips and special offers straight to your inbox with our MOOsletter, out every two weeks.
Sign me up!