4 amazing holiday card designs with ALL the trimmings
Get your fill of eye candy with our community's most creative holiday card designs.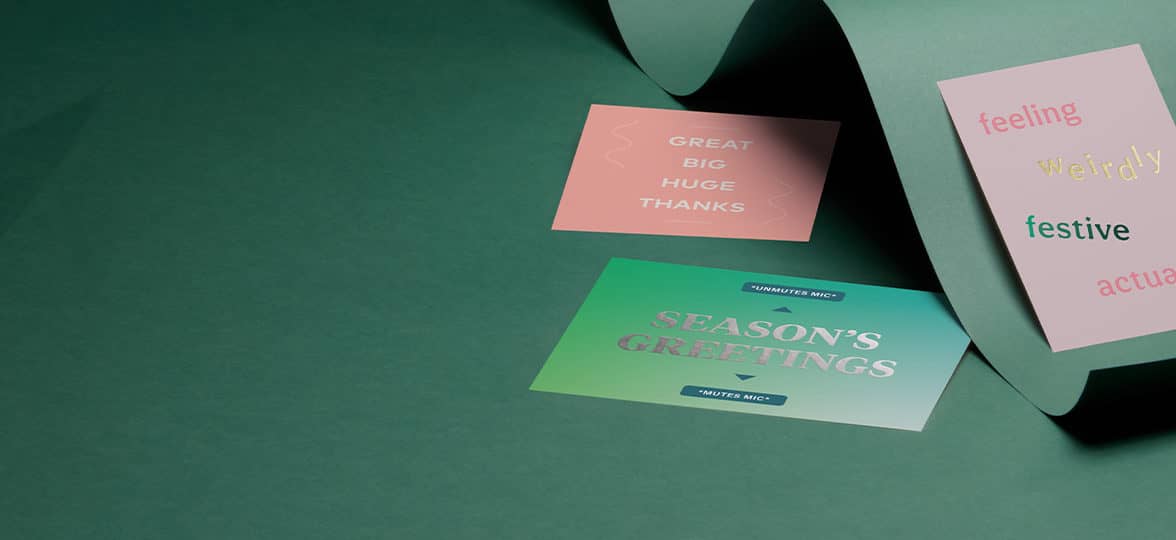 In uncertain times, feeling close to your community is more important than ever. And what's better than a personalised holiday card design to (re)connect and show you care? From topical greeting cards to miniature pieces of art, get your fill of eye candy with some of our community's best holiday card designs.
1. Danielle White: feeling close from afar
Designer and lettering artist Danielle White combines her love for pastel colours, typography and graphic design to share positive vibes and spread the cheer. Under the current circumstances, distance from our loved ones can be a challenge. That's why reminding each other we're there is so important, especially during the festive season. A simple lettering design and a powerful message: the key to an inspiring holiday card design.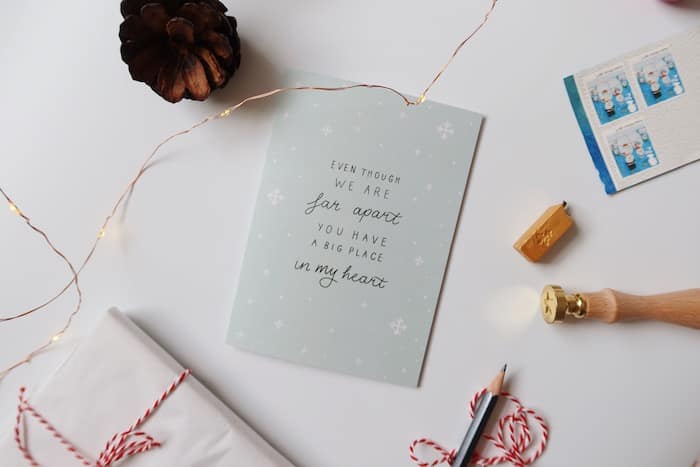 "With this Christmas looking more like a socially distanced one with less in-person celebrations than we're used to, I really wanted to make a card to let loved ones know that even though you perhaps can't give them a cuddle by a warm fire, you're still there for them and they hold a big old place in that heart of yours. I also wanted to create a card with all the nice Christmassy feelings of snow and festive cheer."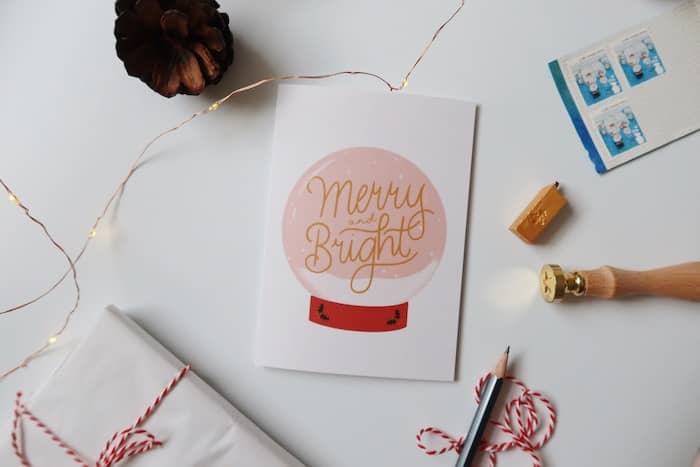 2. Sabine van Vessem: back to better days
Sabine van Vessem is an Amsterdam-based illustrator and print designer with a passion for combining various disciplines such as illustration, paper cut collages, typography and pattern design. Her colourful, vintage-inspired Christmas card designs skilfully mix these techniques for a dazzling effect. By choosing an unconventional colour palette for the festive season and enhancing some details with Gold Foil, Sabine managed to create Christmas card designs that really pop.
3. Amanda Weedmark: greetings from the great indoors
Amanda Weedmark is a graphic designer, digital illustrator and creative entrepreneur based in Burnaby, Canada. As an outdoor lover and vintage design enthusiast, Amanda created a set of Postcards during lockdown as a cheeky wink to the current context. In a time when traveling is less of an option and many people are still quarantining, funny holiday Postcard designs can help you (metaphorically) move around and reconnect with in a fun, light-hearted way. We are confined, but not our mind.
4. Philip Bailey: less is more with a minimal holiday card
Philip Bailey is an in-house Senior Graphic Designer at MOO HQ and a strong advocate of playful and clever design. For our festive card template collection, he created a simple yet pristine holiday card design. After a complicated year, a minimal holiday card is an invitation to relax and focus on the important things. Make your season greetings a stress-free space with this playful template.
Feeling inspired? Explore our original "happy holiday" card designs or create your very own Postcards and Greeting Cards with MOO.
Keep in touch
Get design inspiration, business tips and special offers straight to your inbox with our MOOsletter, out every two weeks.
Sign me up!