Could coffee be more convenient?
Samantha, owner of coffee house, All That Java is striving to change the way you buy your coffee by putting convenience at the heart of her business.
Coffee. What would we do without it? We rely on it to kickstart our mornings and fuel our hectic lives. And more often than not, we want it instantly – with great quality and free from fuss.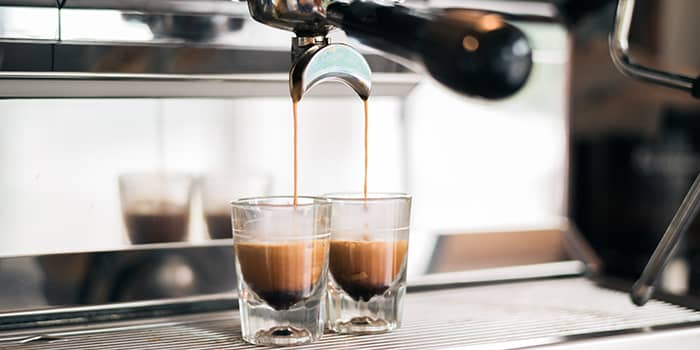 And for Samantha, owner of All That Java, cracking this formula has been what's driven her career. Samantha spent some time living in Seattle and was in awe of the convenient coffee drive-thrus that got her through busy mornings on more than one occasion.
But, back on the East coast, Samantha was surprised that the idea hadn't taken off there yet. Inspired by her West coast experience, she set about recreating that same convenience and ease of ordering for others that she'd loved so much herself – thus All That Java was born. It's got us all reconsidering the way we buy our coffee!  
What was the motivation behind setting up All That Java?
I was living in Seattle – we had 5 coffee drive-thrus in the town and everyday there'd be a queue of customers (myself included) waiting to get coffee because of how convenient it was. When I'd go back home to visit the East coast, I'd keep thinking to myself, why haven't these coffee stands made it here yet. A decade later, I moved back to Rhinebeck and inspired my experience on the West coast I decided to start All That Java with the aim of making getting a coffee convenient and efficient. I love it!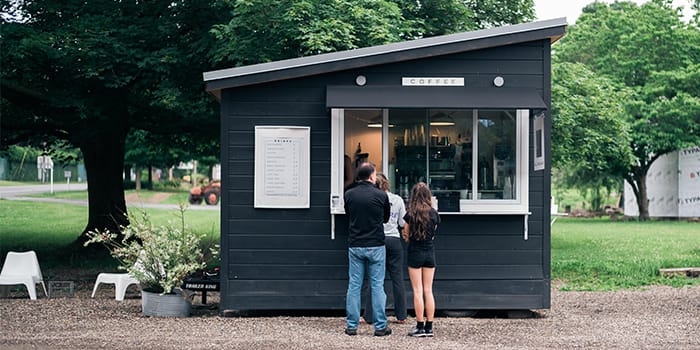 What came first for you – the location or the idea for your business?
I'd had the idea for a little fleet of coffee shops for a long time, but in Seattle, the idea was already done – maybe sometimes a little more mom-and-pop or sometimes more corporate like Starbucks. Rhinebeck and the Hudson Valley was home and there was nothing like my dream there. It seemed like the perfect little place to start, so I moved back there. I knew the people. And, now I know the way they like their coffee.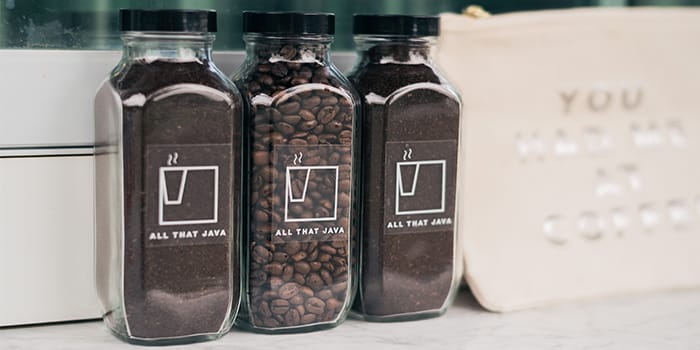 What inspired your branding design? Did you create it yourself?
I love to sit at the computer and just start playing. Take the 'v' in 'Java' for example, when I was working on that I thought: 'should it be a mug? Wait, no, this idea is all about to-go. It should be a to-go cup'. I just keep creating until I get to something that's just right. I went through the same process when I was designing the shape of the actual coffee house too – drawings, drawings, more drawings.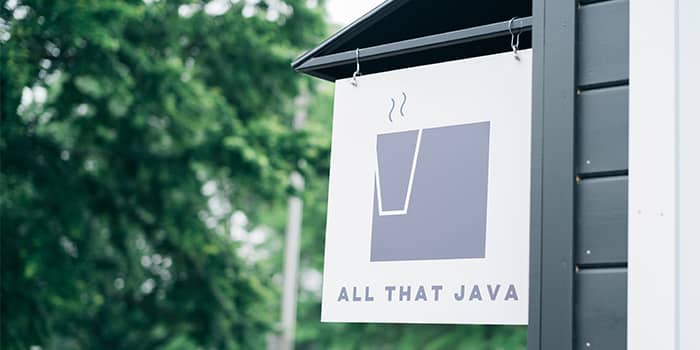 For the graphics, I started out really subdued – slate gray, navy and white. A month or two in, I started to incorporate these pops of colour. It's the way I design, I always start with blacks, grays and white and then all of sudden there's a royal blue chandelier.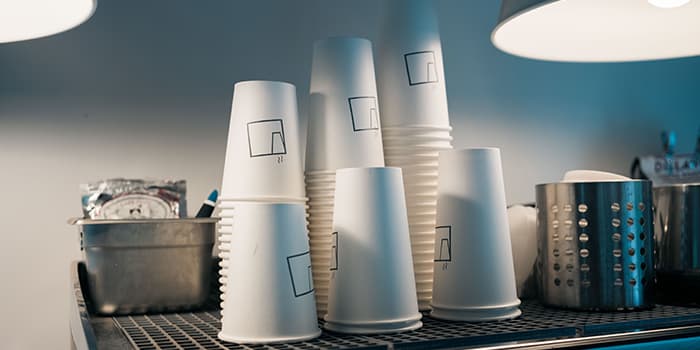 We love the way you engage with your fans on social with things like #brewpoint. Why do you think having a online voice is important?
Coffee generally tends to be an impulse purchase so I felt it was important to have an online presence so that I could put myself front of mind.
Instagram is fun – it felt like the perfect place to start. I began by creating #brewpoint – a place my customers could share their pictures and experiences and it's since evolved into an amazingly supportive community of Java lovers.
What was the idea behind setting up your text ordering system?
For me, efficiency and convenience is key – that's the reason I queued at the drive-thru in Seattle everyday. I wanted to give my customers the same experience, making it easy for them to get their coffee. For the moment, texting is a way to do that but I plan to have an app in the future.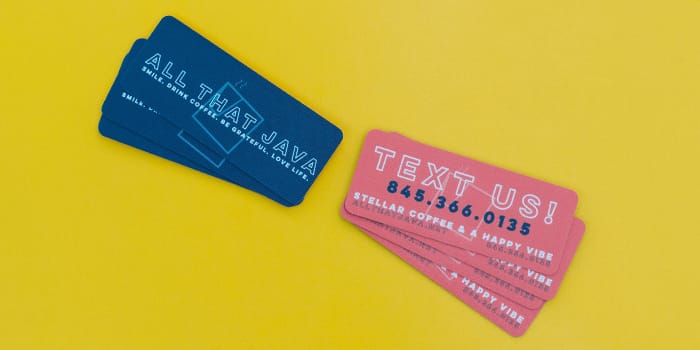 You've recently launched your second coffee house – were there any learnings you took from Rhinebeck that you applied to your Hudson opening?
Yes, definitely – we've become way more efficient since starting. We made improvements to the layout of the space. Java 2 is only 8'x12′, so efficiency is needed! And, we were able to duplicate the process we went through the first time, so everything was much easier – it only took 7 days to build Java 2.
Can you talk us through some of the reasons for creating your #MOOcards?
I've been using MOO for years to print personal bits. I also got all my printing done for my photography business that I had prior to my new Java life so I knew I was in good hands! The range of shapes and sizes that MOO has to offer are so versatile – I've created a variety of marketing materials, from business cards to customer loyalty cards.
Whatever design or color I create on screen is exactly what shows up in my mailbox a few days later. The texture of the cards are incredible – people always comment on the way the cards feel.
Taking that leap of faith and launching your own business is huge, but exciting! What are your tips for other entrepreneurs about to embark on a similar journey?
For me, going with your gut instinct is one of the most important things you can do! Smile, be grateful, love life and just remember to embrace every moment of the journey!
Awesome entrepreneur, Lucy Frost has branded her own tattoo business. Read her story, here
Keep in touch
Get design inspiration, business tips and special offers straight to your inbox with our MOOsletter, out every two weeks.
Sign me up!