7 totally inspirational women in art and design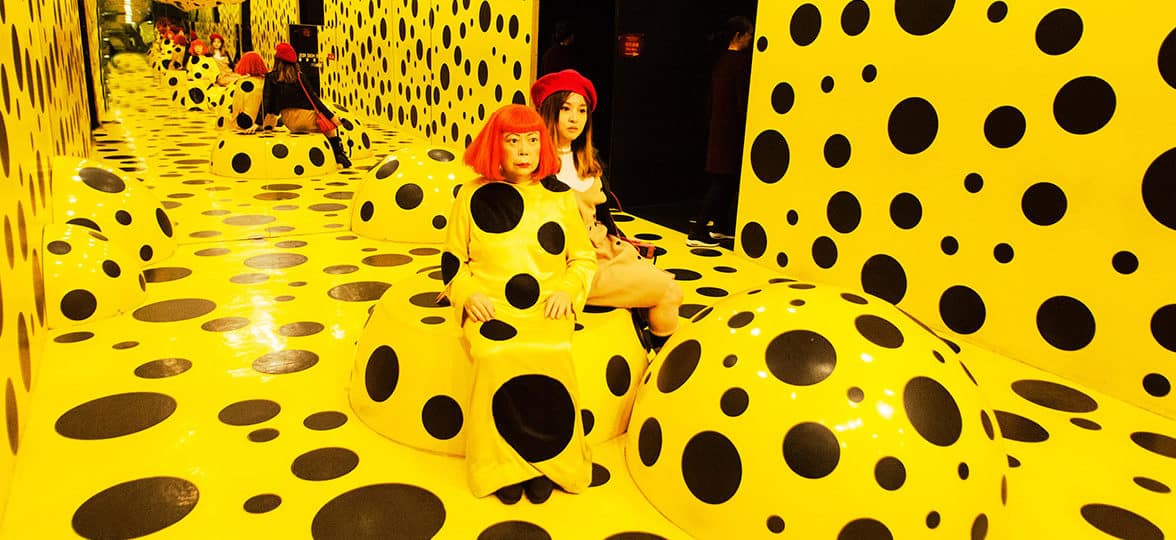 To mark International Women's Day 2020, we're celebrating seven female designers, artists and creative heroes changing the way we think about the world through their use of visual media.
There's no shortage of inspirational women in the fields of illustration, graphic design and art, although sometimes they're under-represented. In line with International Women's Day, we're showcasing some of the women who have helped to redefine female roles, shape how we see things and pave the way for female designers of the future.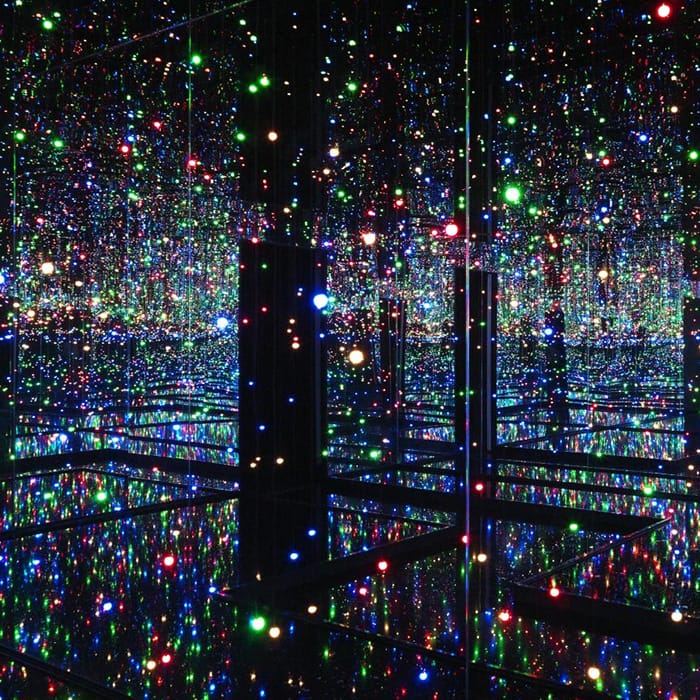 1. Yayoi Kusama
Specialism: installations, sculpture, painting (and many more)
Career highlights: After training as an artist in Japan, Yayoi Kusama moved to New York and became part of the avant-garde and pop-art scenes in the 1960s. There she made waves with a before-its-time flashmob featuring naked people painted with polka dots. The dots are an all-consuming theme in her work. She is also known for 'infinity installations' which use mirrors to create a perception of never-ending colored spaces. 
Why we love her: Yayoi Kusama is fearless, prolific, bold and brave, never afraid to challenge norms either in her native Japan or in the more permissive culture of the USA. She is also a powerful example of someone working and living with mental health issues. Her style is linked to visual and auditory hallucinations and she uses art as a means to express and understand her experiences.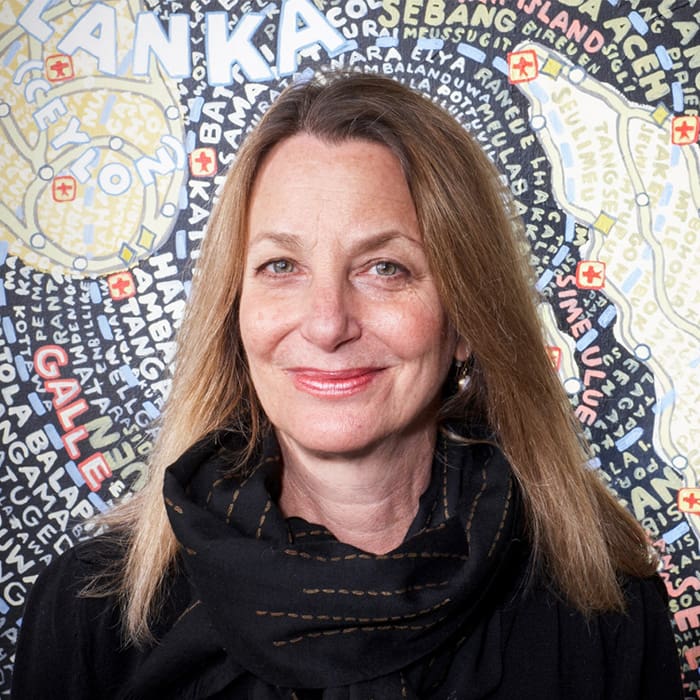 2. Paula Scher
Specialism: Graphic design
Career highlights: After starting out in children's publishing and designing album covers, Paula Scher became the first female principal at design consultancy Pentagram in 1991. She is responsible for iconic branding and visual identity work for companies like Microsoft, Coca-Cola and the Museum of Modern Art in New York, which reflect her love for typography and its potential for expression. She is now a lecturer and educator in graphic design.
Why we love her: Paula Scher is one of the most influential designers of any gender. As well as producing an impressive body of commercial and fine art, she is committed to educating and paving the way for the next wave of creative talent and setting a shining example of what can be achieved for female illustrators and designers.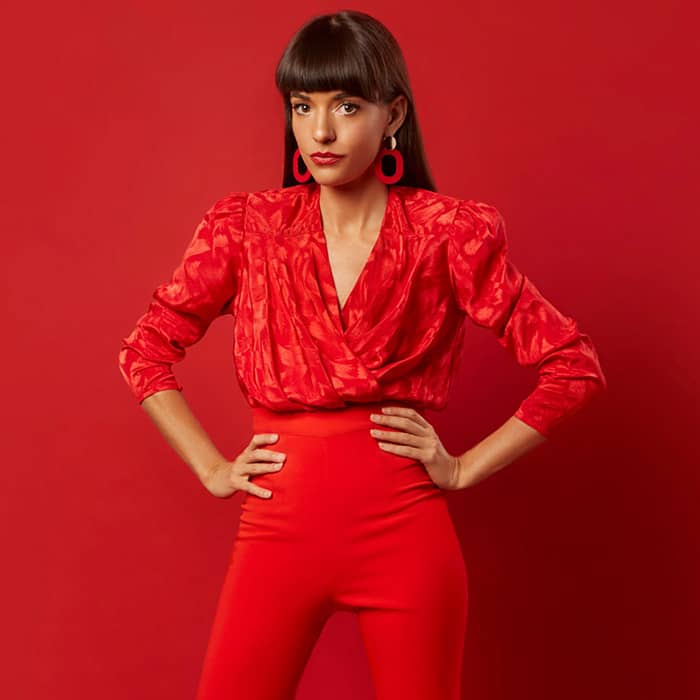 3. Jessica Walsh
Specialism: graphic design, art direction
Career highlights: Jessica Walsh is already a titanic talent in the graphic design world despite being not yet 35. After studying graphic design she interned at design consultancy Pentagram under Paula Scher, and honed her illustration style working for Print Magazine. Teaming up with Stefan Sagmeister, she became principal partner at Sagmeister & Walsh in 2012, before founding her own agency &Walsh in 2019.
Why we love her: Jessica Walsh's work blends the craft of design with a strong cultural thread that comments astutely on the world we live in. Projects like '40 days of dating', for example, play with expectations of modern romance while showcasing talented illustrators. We especially love Jessica's initiative 'Ladies Wine & Design" which encourages women in design to collaborate rather than compete.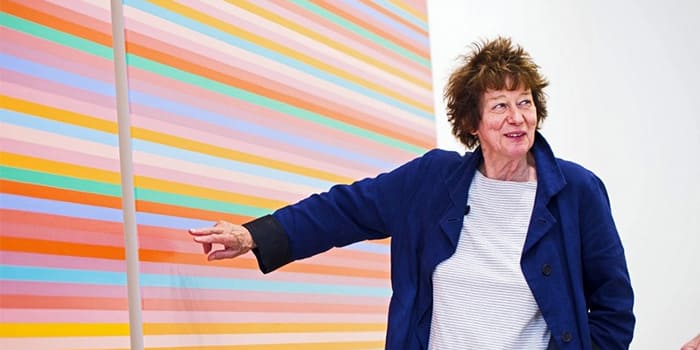 4. Bridget Riley
Specialism: Painting
Career highlights: Bridget Riley is one of the best-known practitioners of op-art – works which expand and manipulate the limits of optical perception. Trained as an artist, she graduated from a career as an educator to a full-time artistic practice beginning in the mid 1960s. Her work has been exhibited worldwide and she has won numerous awards for her visionary use of color, light and line.
Why we love her: Hypnotic, precise, pure and vivid, Riley's work speaks for itself. As well as bending the brains and eyeballs of innumerable viewers, Riley has made an impact by carving out a space for art in her native London. She founded the SPACE artists collective which has been running since the 1960s, and was influential in creating the Sainsbury Wing of the National Gallery by fending off government plans to sell off the land where it now stands. 
5. Laetitia Ky
Specialism: Human hair
Career highlights: Ky hails from the Ivory Coast, and via Instagram has quickly become world-renowned for her playful yet political use of her hair as a sculpting medium. Ky uses a system of wires, wool and weave to turn her dreadlocks into images that augment, reflect or comment on the world around her.  
Why we love her: Laetitia Ky is a fresh voice with a completely original approach to visual art and design. She uses her platform to comment on issues that matter to her including inclusivity and gender, with a special focus on uplifting other women. She recently launched her own clothing line and has signed a 2-year contract as part of the Elite Models World Digital Creator Award.
6. Margaret Calvert
Specialism: Typography, design
Career highlights: While she may not be a household name, South African designer Margaret Calvert's work is deeply familiar to anyone who has lived or travelled within the UK. Along with her colleague Jock Kinneir, she is responsible for the design style used on road and rail information signs, as well as the 'Transport' font found across the nation's motorways. 
Why we love her: When Margaret Calvert started out, female graphic designers were unheard of. Fortunately, she is steadfast and driven, even when working against the prevailing expectations of the times. Her approach, based on clarity and ease of reading at high speed, met with resistance from traditionalists but has been upheld as the official style for the UK transport system as well as the gov.uk website.
7. Camille Walala
Specialism: Graphic design, murals
Career highlights: Calling to mind artists like Lichtenstein and Warhol, Camille Walala's work is a riot of powerful lines and pure tones that set them startlingly apart from the street settings where they typically appear. After starting out as a textile artist, she began taking the UK capital by storm with distinctive murals, interior design projects and store frontage.
Why we love her: Camille Walala paints the world in bold blocks of color. Her 'tribal pop' style is fresh, directional and fun, and is rapidly gathering momentum. In January 2020 she launched 'House of Dots' a walk-in installation in collaboration with LEGO. We expect to see much more of her in the future.
Explore more stories from female designers. Louisa Cannell talks to us about celebrating strong women through illustration.
Keep in touch
Get design inspiration, business tips and special offers straight to your inbox with our MOOsletter, out every two weeks.
Sign me up!