They make MOO: Meet Zoë, office manager
She shares her current playlist, her motto, and more.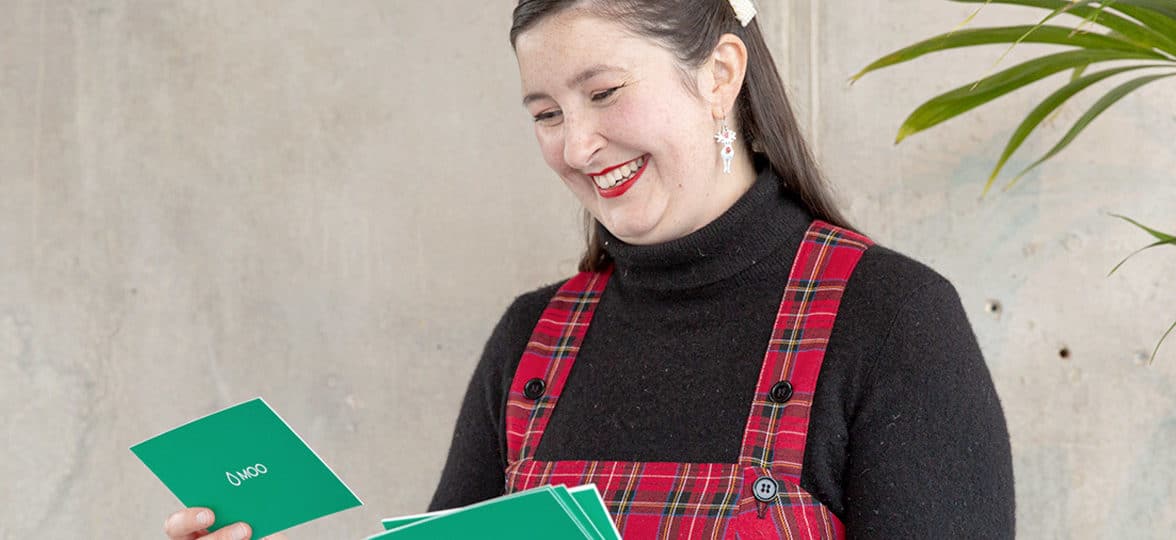 It takes a talented bunch to make the MOO magic happen. Lucky for us, that's exactly what we're made of. Meet the people who make MOO a great place to work.
Zoë Thompson is our London office manager. She's also a keen cook, a comedy podcast fan and an avid reader. We asked her about her current playlist, her motto, and more.
What do you do at MOO?
I'm the office manager for our Camden HQ.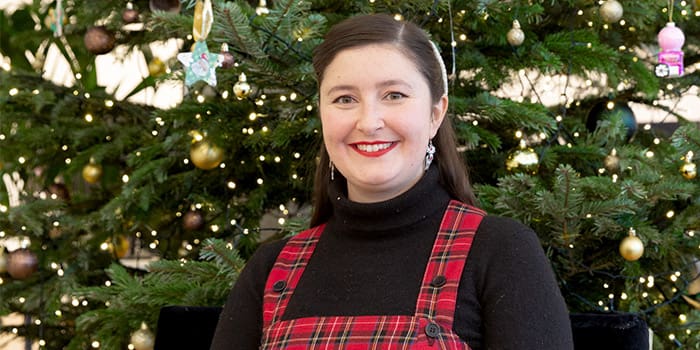 What's your morning routine?
Mornings aren't my favourite, but my daylight alarm is a lifesaver, especially during the winter months. My cat, Cleopatra, is the first thing that needs attention, demanding her breakfast with lots of meowing and brushing up against things.
I've usually laid out my outfit the night before, so after freshening up, I can be out the door fairly quickly. Though compared to my fiancé I'm definitely not quick!
What's on repeat in your playlist at the moment?
Florence and the Machine's latest album Dance Fever is on repeat. I'm going to see them in November for the second time. Also Taylor Swift's new album, Midnights (3 am Edition), I'll definitely be trying to get tickets to see her again.
For podcasts – I've been listening to Guys we F****d, a NY-based comedic and informative sex podcast, for about 8 years now and finally saw one of the comedians this year. The Adam Buxton Podcast, Table Manners, My Dad Wrote a Porno, You're Dead to Me, BBC's Intrigue and Out to Lunch with Jay Rayner being other favourites.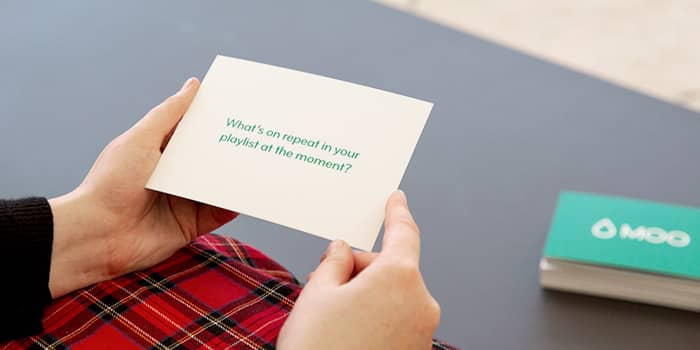 What's something most people don't know about your role?
It's been changing with the new office, so it's all new to me too!
What do you like to do when you're off duty?
I love cooking, and it's soup season so I've been exploring new recipes. Spiced pumpkin is next on my list using our Halloween Jack-o'lanterns, using homemade chicken stock. Cooking and hosting friends is something my boyfriend and I both enjoy, so we have a few friends we take turns to host or be hosted for. Putting the world to rights over a bottle of wine as my mum has always said.
I can get lost in reading for hours – fantasy and romance books mainly, and indulgently I have a kindle unlimited and audible account to have a constant supply of content. Though I can't imagine living outside of London right now, a countryside walk with a stop for a pint of cider or two is an ideal weekend day for me.
Living near Hackney Marshes, Trent Park and Epping Forest we can get the fresh air whilst being close to home. Though I haven't been in a little while, I love the theatre, The Christmas Carol at the Old Vic being my next trip.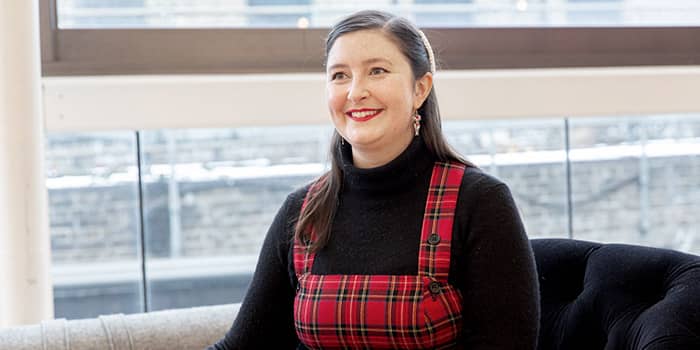 What's your favourite shop or food place to visit near the office?
Luminary Bakery has the best cinnamon buns, huge and sticky. They are a social enterprise hiring and training women from disadvantaged backgrounds.
I try to avoid visiting Collectif too often as most of my wardrobe is from them. Established in Camden in 2000, they now have two stores on either side of the office! Pure torture!
If you weren't doing this as a career, what would you do?
I took a careers quiz in school that suggested I become a Games Keeper, like Hagrid in Harry Potter. I quite like being outside and animals too, so why not?
Complete this sentence: MOO is…
A big family that, at the moment, feels like it's getting to know each other again after a few years apart.
What would your motto be?
Maybe it's being raised Catholic, but 'treat thy neighbour as you wish to be treated' has always stuck with me.
Want to join the MOO crew? Connect with us on LinkedIn and check out our current vacancies here.
Keep in touch
Get design inspiration, business tips and special offers straight to your inbox with our MOOsletter, out every two weeks.
Sign me up!