Why small business branding? Why now?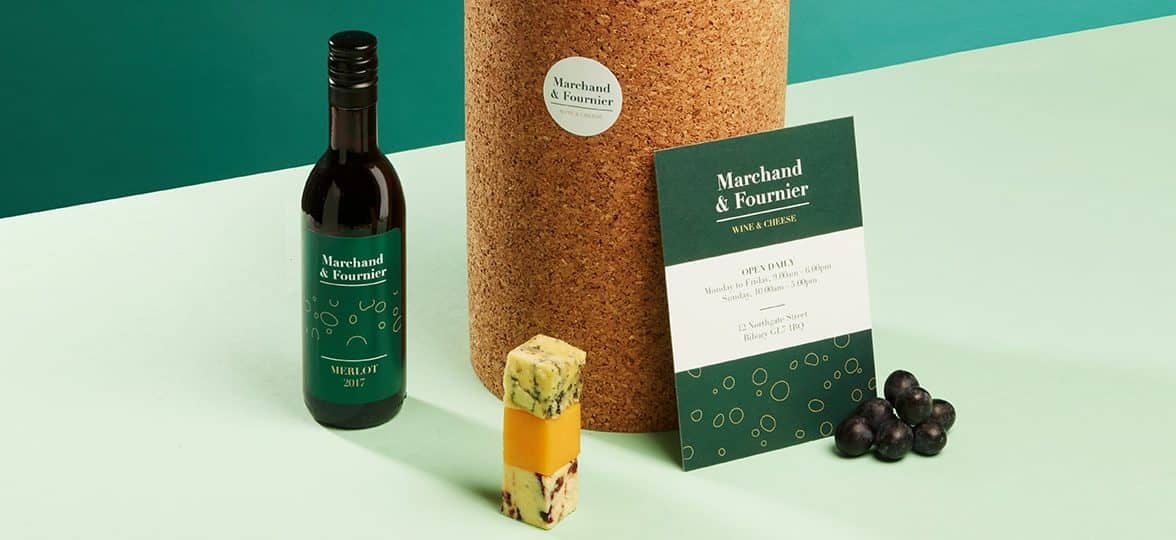 When people think about your company, what are they thinking about? While you'd hope your quality product or service and great customer experience are enough to set you apart from the pack, there's more you can do: Develop a unique brand identity.
While it may seem like brand building should come well after figuring out the Xs and Os of getting your business off the ground, it's actually never too early to think about how you want your company and its products to be positioned.
The right time to brand
When it's done right, a strong brand identity can turn prospects into customers and customers into true fans of your company — the kind who make repeat purchases and tell their friends, family and colleagues about your offerings. Getting it right, however, goes a lot deeper than just a flashy logo and memorable slogan (although these can certainly be a part of your branding). A successful brand is all about the overall identity you craft with your visuals and messaging. The very best brands tie these back to their core values in a way that relates to customers and draws them in. If it's done right, your brand will be memorable enough to achieve differentiation from the pack and start to build brand awareness.
Branding also keeps your marketing consistent, a must when you're working with a smaller budget and every dollar of ad spend counts. The visual and messaging consistency that comes with having a brand guideline makes it easier for potential customers to recognize your brand — an important factor in customer decision-making. If a customer uses your product or service and is easily able to recognize it in the future, the chances of repeat purchases or a positive referral go up.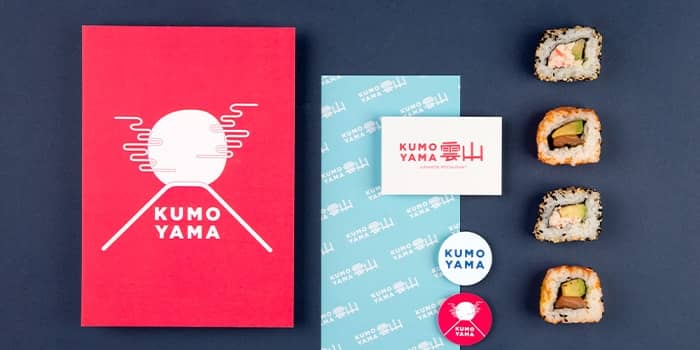 It's all about the values
Before you can start brainstorming a catchy slogan or decide whether a blog or online video is the right channel for a new campaign, it's important to define your values as a company. Your brand value can be anything from what you offer (friendly service, added convenience) to how that makes your customers feel (impassioned, adventurous). With the right brand values, a product can become more than just a product in the eyes of the customer — a signifier of something bigger.
While price point and product quality are always going to be top priorities, today's customers think a lot about the values of the brands they support. According to a 2018 study by Accenture, 66% of consumers make purchasing decisions based on how they perceive a company's culture, while almost as many (62%) want to support brands that take a stand on issues they care about. Branding is your way of showing what's important to you. 
This particularly works in favor of smaller businesses. According to a 2021 survey from Intuit, 1 in 5 consumers said they emphasized shopping with small businesses, mostly because they liked the idea of supporting their community. Branding that shows your local affinity or value in the community can serve as an asset.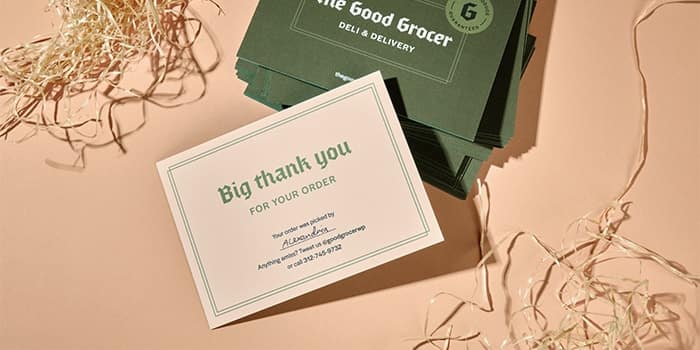 Know your audience
Of course, defining brand values — and creating messaging around it — doesn't just happen in a vacuum. For best results, you need to know who you're speaking to. Some key ways to determine the ideal target audience, and what that means for your brand, include:
Market research:

Take a look at sales data from the companies in your sector and see who's already buying. Can you compete with existing brands in the space for current buyers? Is there an audience you think the competition is missing that you can speak to? 

Look at existing customers:

If your company has been around long enough to already have an audience, take a look at who they are. Your current audience doesn't have to be made up of the only people you speak to (you're trying to grow after all), but seeing who your current efforts are having a positive impact on can be telling.
Hold a focus group:

Present draft branding ideas to a group of people who fit the demographics of potential customers and see who it resonates with. This works better once you have some idea of who your target

market

is and want to determine what this audience values.
While your branding efforts shouldn't entirely be in response to the current market (things change and being authentic to who you are as a company is key), understanding who you're speaking to will make it easier to align your value proposition with customer needs.
Finding an audience the right way: Lemonade
One prime example of a company that identified a potentially lucrative target audience and built a brand strategy around it is Lemonade. The rental insurer realized that a larger and larger share of the market was made up of millennials — an age group that market research has found highly values authenticity, transparency and social justice — all words rarely associated with insurance. To combat these perceptions and win over new customers, Lemonade started with a name and color scheme (hot pink) that was, well, more colorful than the competition. From there, the company added personable messaging that felt honest. (What other insurer would make a blog post about areas it needs to grow and title it "We Suck, Sometimes"?) The company even backed it up by building a charitable giving program into its business model and donating unclaimed premiums.
In addition to focusing its messaging toward a younger audience, Lemonade carefully picked the channels it was interacting with its customers on. That included using convenient technology like chatbots that simplify rental insurance and allow the company to continually engage with users on their smartphones.
With its instantly recognizable bright colors and approachable copy, Lemonade has been able to effectively reach out to the newest generation of renters. While the company has certainly outgrown the "small business" label, up-and-comers can learn a thing or two from the insurer's approach. One-woman candle brand Óura, for example, crafted a visual identity that merged eye-catching colors with images of natural ingredients — reinforcing their commitment to cruelty-free products with transparent sourcing.
Make the brand message count
Once you've identified what values you want to be the route of your branding strategy and who you'll be speaking to, it's time to craft original messaging and visuals that work together to communicate your brand personality. Great messaging, whether in the form of a slogan, masthead or blog post, doesn't necessarily say what values you're emphasizing every time, but rather communicates it through the right brand voice. Is being friendly and supporting your local community important to you? Write in a way that's a little more informal and approachable.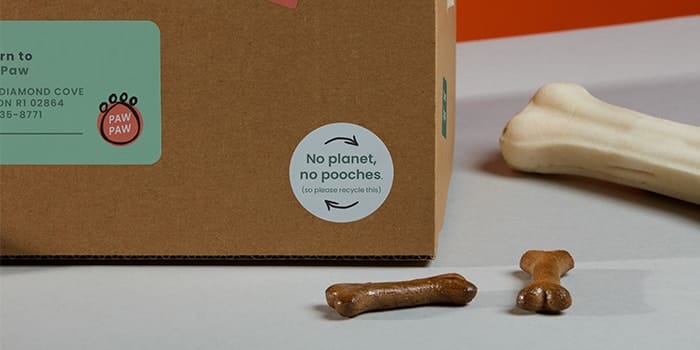 In addition to strong messaging, consider how your visual identity can both set you apart and tie back to your brand values. Eye-catching design and color schemes in your logos and marketing materials are often your first impression on prospective customers. According to a study by the University of Winnipeg, the colors on a product can influence up to 90% of an impression. In addition, buyer perception can be shaped in as little as 90 seconds. 
What does that mean for you? Visuals are a prime way to stand out. That doesn't necessarily mean you need to choose the flashiest colors or most in-your-face designs, however. Well executed, minimalist designs can be just as effective and may align better with your other branding decisions. 
Whatever messaging and visual choices you make, it's important to implement them consistently across all of your marketing channels, whether digital or print. Doing so is what makes your efforts a true brand and not just a mismatch of various phrases and images.
Visual identity the right way: Blue Bottle Coffee
The right palette matters — whether it's the warm, toasty flavors of a perfectly brewed cup of coffee or a brand color scheme. From its origins as a lone coffee cart in Oakland, California to its current place as a preeminent coffee roasting chain, Blue Bottle Coffee Lab has not only developed a consistent visual aesthetic and color scheme across each of its cafes but also tied these choices back to its brand values.
The three official colors of the chain — "Blue Bottle Blue," "Fog Grey" and "Blond Wood" — are each tied together. Both the blue and the grey are meant to mimic the landscape of Northern California — the blue for the water of the San Francisco Bay, the grey for the area's trademark fog. The wood meanwhile, is meant to help each cafe mimic the appearance of a historic building, no matter where a new cafe is located. 
In addition to incorporating the same colors and materials throughout its stores, Blue Bottle Coffee also keeps its color schemes consistent in the designs of and merchandise, like travel mugs.   
By setting a visual identity and sticking to it, Blue Bottle Coffee has been able to raise brand awareness and carve out a unique identity in markets filled with roasters and cafes. Their intentional choices with the color scheme connect back to brand values and story.
Bringing it all together
Whatever stage of development your small business is in, it's always a good time to think seriously about your branding. Is your company presenting to the world the way you want? Does your marketing material resonate with your customers as intended? Are you maintaining brand consistency across different marketing channels? If you don't like the answers you currently have to these questions, it's a good time to develop a small business branding strategy that truly fits your company and where you want it to go. 
Ready to show off your new small business branding? MOO business plans that include access to our talented in-house design team.
Fill out the form here and a friendly Account Manager will reach out to you.
Keep in touch
Get design inspiration, business tips and special offers straight to your inbox with our MOOsletter, out every two weeks.
Sign me up!