How to roll out your rebrand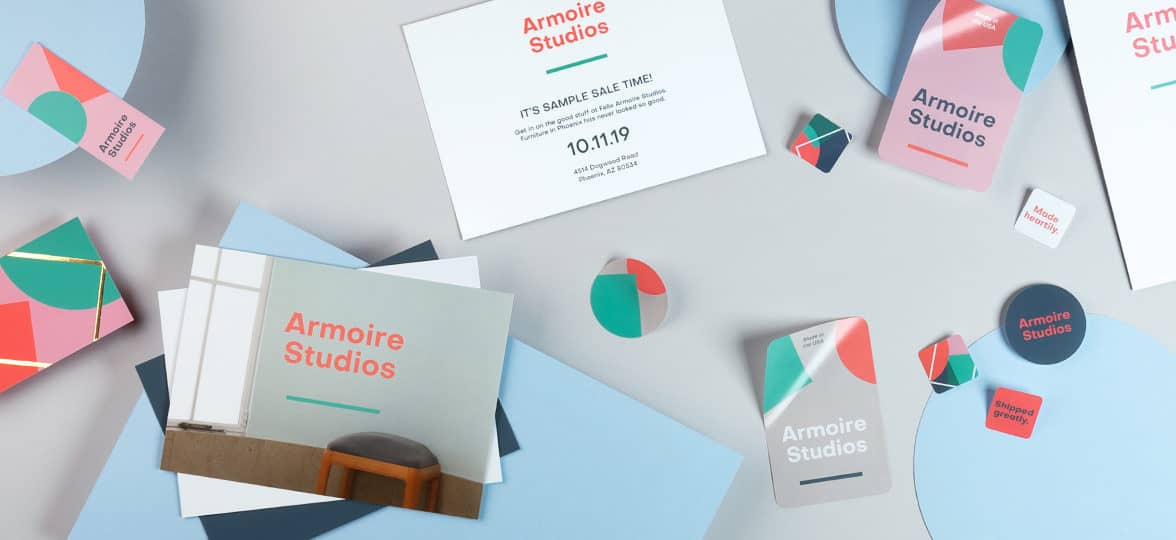 From brand values to business cards, you've revamped your brand and it's time to unveil it. Here's how to communicate your rebrand to customers and employees.
Launching your rebrand
You've been through the research phase, you've hashed out a fantastic new visual identity and messaging strategy, and you've worked out the logistics of putting your new brand everywhere it needs to be. You're finally ready to show your rebooted brand off to the world. So what's the best way to go about it?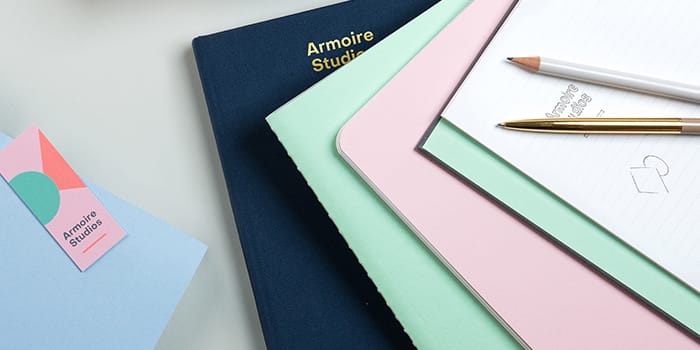 How to communicate your rebrand internally 
A successful rebrand rollout starts with the people who work with your brand every day – your employees. They need to be fully on board with the whole story of the rebrand, from the reasons behind it to the details of your new messaging and brand values. 
That way, they'll be as effective as possible in communicating the new brand, both in an overt way when talking to customers and suppliers, and in their behavior and attitude by making it a part of the company culture. Here are some tools and techniques for embedding your new brand within your business. 
Get senior buy-in


Business leaders should be whole-heartedly behind any rebrand. But they can do more than just supporting it behind the scenes. Enlist senior leaders to promote the rebrand to staff by making statements, sharing blog posts and intranet updates, or directly addressing staff at a whole-company meeting. A clear vote of confidence from the top level of the business will encourage employees to get behind the rebrand and embrace it fully.

Head off uncertainty with clear communication


Staff will be aware that a rebrand sometimes happens when a company is in difficulty, and they may start wondering if the rebrand signals a change in their job security. Be completely transparent with staff about the reason for the rebrand project – even if it's not a completely positive one. Make sure there's a clear route for people to have their concerns addressed on a one-to-one basis, whether that's via someone in HR or their team leader.

Offsite events and workshops


Dedicate time and space to communicating the rebrand to your staff. A team away-day can be a great opportunity to announce the rebrand and walk staff through the different elements of it, explain how they fit into the roll-out plan, and answer any questions they have in a small group setting. A rebrand workshop in-house can serve the same purpose, but takes up less time and resources.

Explain the business case


As well as telling staff what's happening and what they need to do, include some background to the rebrand strategy, like market research and quotes from customer feedback that shows why a rebrand was needed. Understanding how the rebrand fits into the company's wider journey will help staff embrace the decision and make them better able to communicate it to customers and other stakeholders.
How to promote your rebrand externally
Your team is briefed and your new brand is embedded within your business, which means it's time for phase two – going public. Here are some strategies to help your public rebrand marketing go as smoothly as possible.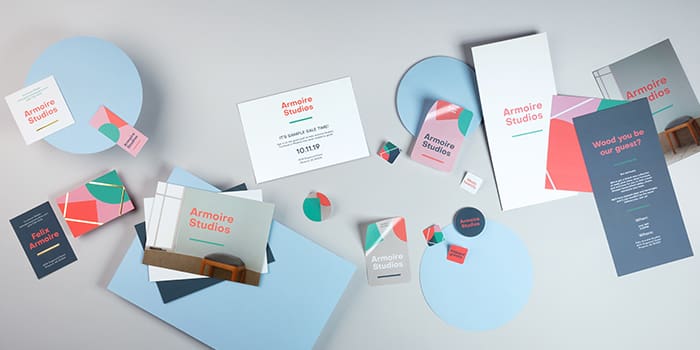 Build excitement with teasers
In the run-up to launch day, let your loyal customers and followers in on some of the excitement by teasing the big changeover with emails and social media posts. You don't have to give away much, just pique their interest with mentions that a big change is coming up. You can also use imagery and video to offer behind-the-scenes hints of the preparation work while it's underway.
Engage the media


PR can be one of the most effective parts of your rebrand marketing strategy. A rebrand makes for an interesting news story, so help journalists and commentators make the most of it by being proactive with your outreach. Issue press releases announcing the rebrand, and have comments ready to share for publication. It's also a good idea to have someone lined up to do interviews if requested – it could be the brand founder, head of marketing or someone on your creative team. You can loop in your rebranding agency, if you worked with one, to add their quotes and share the PR benefits.

Show brand ambassadors love


Your brand ambassadors are the customers most passionate about your brand, the ones who are likely to talk positively about you to their friends, family and followers in a spontaneous way. They can be fantastic allies in spreading the word about your rebrand, and you can encourage them to do that by giving them an early update on the news. Or how about incentivizing them to talk about it by providing a discount or referral code to share with their friends?

Have lots of answers to customer questions


If there's one thing you can count on, it's that a rebrand will spark lots of customer questions. Have your customer service team briefed and ready to field lots of enquiries about the rebrand and what exactly is changing. You can also prepare an FAQ article or video for your website and share links to it in your promotional posts, emails and ads.

Tell your rebrand story


Behind every rebranding process is a story about a business. What made you want to rebrand, how you went about doing it, and what your hopes are for the future now it's done. On a more detailed level, what stories can you tell about the design of the logo, or how the new name was developed? Storytelling is a powerful way to market your business, as it adds a human element to the news and gets people engaged with you on an emotional level. Use the stories of your rebrand to add punch to your email marketing, social media and even above-the-line advertising if it's the right fit for you.
Keep the customer's point of view in mind

You may be full of excitement about your rebrand and looking forward to showing it to the world. But for your launch to be successful, it's essential to be prepared for a range of reactions from your customers. Humans are programmed to be wary of change, so it's almost guaranteed that some people won't embrace your rebrand with open arms – even though the decision was the right one. Here are some tips to help offset any worries or complaints about your rebrand.
Make your launch quick and decisive


Change everything at once, rather than phasing in changes. This will help your customers adjust to the new identity and minimize any confusion or sense of disruption caused by the change.

Transparency is key
Provide a rationale for the rebrand, so that people who might have preferred the old brand know that the change is happening for a good reason and doesn't reflect a lack of consistency in your business.
Explain their role


Let customers know if there's anything they need to do as a result of the rebrand – for example to follow a new social media account or change their login details. Or even better, reassure them that they won't need to lift a finger as you've taken care of everything for them.

Invite feedback
Customer feedback, good and bad, is really valuable after a rebrand. It can help you gauge how successful the rebrand has been and whether your original rationale for rebranding was correct. It also builds trust with customers who will feel they are being heard and their views are important to you.
Rebranding explained
This article is part of our rebranding guide series. For more tips, check out The rebranding process and How to work out when it's time to rebrand
Looking for some creative branding inspiration? Take a look at our guide to choosing your brand colors
Keep in touch
Get design inspiration, business tips and special offers straight to your inbox with our MOOsletter, out every two weeks.
Sign me up!