5 holiday packaging ideas to make your orders awesome
Go the extra mile for the festive season with these quick holiday packaging tips.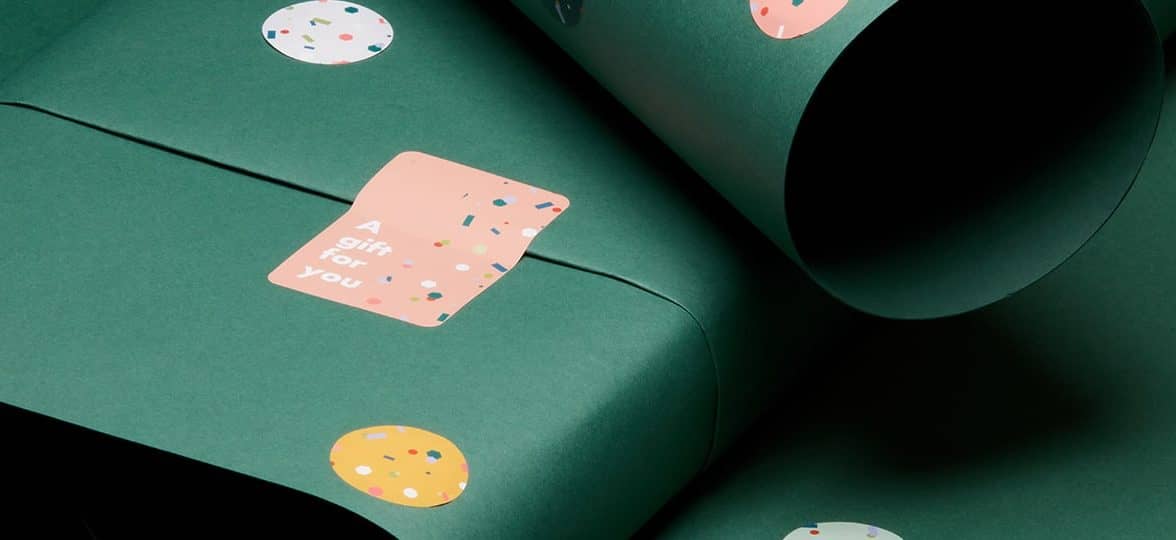 The festive run-up is a great opportunity to treat your customers and show you care. Go the extra mile with these five quick holiday packaging ideas.
During a season when we're all looking for something a bit special, adding a few extra flourishes to your outgoing mail can mean the difference between holiday cheer and festive drear.
Premium holiday packaging also helps make your brand memorable, and can go a long way towards cementing customer relations into the new year. Here are five easy and creative holiday packaging ideas to add the wow factor to your sales this season.
1. Add a gift tag
Attaching a gift tag to your holiday packages is a small but effective touch to help make customers feel wanted. Square Cards can be turned into tags with a message as short and simple as 'Happy Holidays!'. Our secret weapon? Customizations such as Gold Foil can also add an extra bit of festive glamor.
You could add a gift of your own to your tags – such as a discount or a free gift for customers who return in the new year. You can even include a pack of printed gift tags to each order to help customers with their gift wrapping!
2. Send a sticker (or even a whole bunch…)
Use stickers to spruce up your holiday packaging design. Pumpkin pie, a bauble – Round Stickers are the perfect shape for all sorts of festive designs, while squares and rectangles can be printed to look like Christmas parcels. Add a sticker to your holiday packaging for a festive touch, or add your business logo or a personalized message, and use them to seal envelopes.
You could even spread the love by adding a small sheet of holiday stickers to each order for customers to use in their wrapping. These don't have to have your brand name on them – the gesture alone should be enough to let word of mouth do the talking!
3. Write a greeting card
Greeting cards are not just for friends and family! As a business, it's key to stay connected with your community and show you care. Send some love to your customers by including a personalized card in your holiday packaging. Add a touch of humor, give your design some colorful stand-out, and print it onto our premium, extra-personal Greetings Cards, and your customers might even be tempted to hang it with the rest of their hoard.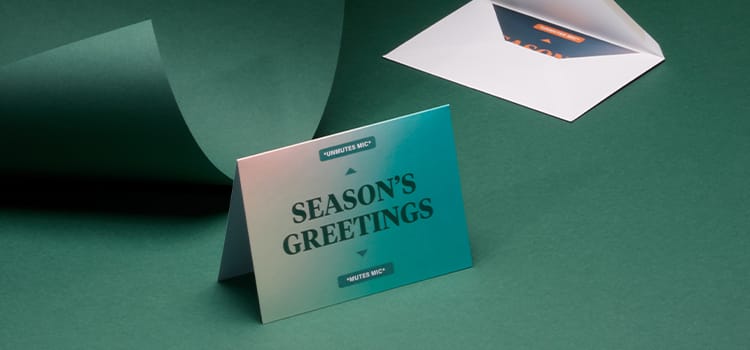 4. Pen a thank you letter
Say a little thank you to your customers for staying loyal after all we've been through this year. Adding a handwritten note card to your holiday packaging shows you've noticed your customer's loyalty over the past year – and that rather than being run by elves, there's a real person behind your business working their holiday stockings off.
5. Make your business cards merrier
If you add a Business Card to each of your orders – switching to a festive theme during the holidays adds a unique touch to your holiday packaging.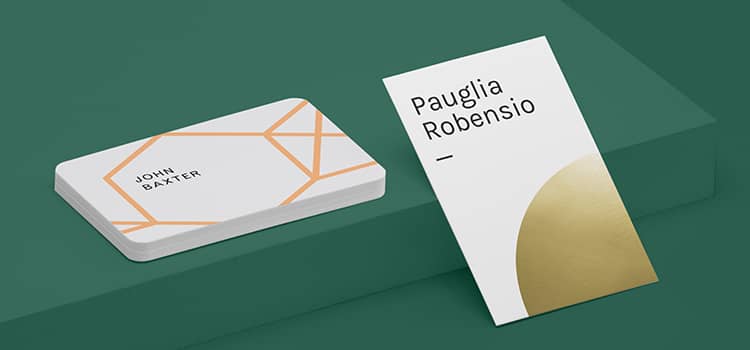 Business cards also make great gift tags for larger parcels that might swamp a MiniCard, and can be used to hold useful information your customers will thank you for. Our favorite holiday packaging idea? Using a business card to print key holiday shipping deadlines – the best way to make sure it will be pinned to the fridge rather than tossed aside.
Spruce up your holiday packaging design with MOO Stickers.
Keep in touch
Get design inspiration, business tips and special offers straight to your inbox with our MOOsletter, out every two weeks.
Sign me up!