6 design trends we're excited for in 2022
Discover the graphic design trends we're looking forward to seeing more of in 2022.
Last year was a hotbed of creativity. Soothed by subtle color palettes and inspired by eco-conscious brands, we rediscovered collage and opened packages that were genuine works of art. Needless to say we're excited to see what the year to come has to offer.
Here are the six graphic design trends we're looking forward to seeing more of in 2022.
Visual storytelling
Storytelling is central to a good brand. Millie Davies, head of design at MOO, is well positioned to know this: "Brands are having to work even harder to engage audiences and for it to be authentic, making the storytelling of our products more important than ever. We need to explain how they are made, where they are from and then what as a business we are doing to consider our impact with these products."
How do we tell that story, though? Brands are relying more and more on images to share their message, and for a good reason. According to Dr John Medina, people can recall 65% of the visual content they've seen, even three days later, while only 16% of readers take content word by word. One picture is worth a thousand words, so why write what we can show? 
Visual storytelling can convey narratives in a memorable way, from explaining concepts to walking people through your brand story. Video content, infographics, comics, photography… Each medium has its own strengths. Identify the best fit for your narrative, and give it a try.
Psychedelic patterns
Last year, we toned down our designs to convey a sense of calm. This year, we're ready to counterbalance with visuals that ooze the joy of being back together. Inspired by the 1960s, psychedelic patterns are doing a comeback.
Wavy lettering, moving shapes in vibrant colors… This trend puts graphic design on acid to open the doors of perception and bring the festival spirit to our everyday life. Insert some Woodstock-inspired visual elements into your designs or go full-on psychedelic for a mind-bending experience.
Arty typography
Designers have raised font-making to a fine art and they're pushing the boundaries of typography further. The lines between typeface, illustration and icons are getting blurry, shaping new fonts that transcend the rules. These merge message and medium into powerful, memorable branding. 
Are arty fonts the future of typography? For Millie Davies, it's all about balance. "Brands are realizing that rigid guidelines can be helpful for consistency but also restrictive to creativity. Balance is needed. Using type formally and then playfully allows you to stay within your brand while slightly breaking the rules, allowing yourself to be more relevant to current trends."
While they're definitely not the best friends of fine print, arty types make great logos and titles, conveying emotion and personality in a handful of letters.
90s pop
With their flashy color palettes and cartoonish icons, the nineties perfectly reflects our impatience for a brighter tomorrow. No muted or natural tones here. It's all about playful references to old school video games, MTV celebrities and sticker-covered skateboards.
This graphic design trend has been escalating in the past few months, from prints to websites and social media. Our star customer Lucy Jennings certainly knows how to ride the 90s design wave with fun fonts and colorful sticker-like illustrations. "I really enjoy nostalgia in design, each decade of the mid to late 20th century has its own unique look and story to tell! The 1990's of course remind me of my own childhood – anything is possible when you're a kid, so it just feels so fun, hopeful and carefree."
View this post on Instagram
Aestheticizing humor
From memes to GIFs and fun pop culture references, we're looking forward to seeing more designers inject humor into their creations. The boundaries between Internet culture and design are fading away, giving birth to a new age of visual content. 
The strength of meme culture lies in its relatability. Creatives are exploring different media to show they have more than one string to their bow, tapping into humor as one more format to convey a great brand experience – and bring a smile to customers' faces. See something that resonates with your brand? Get the meme engine started.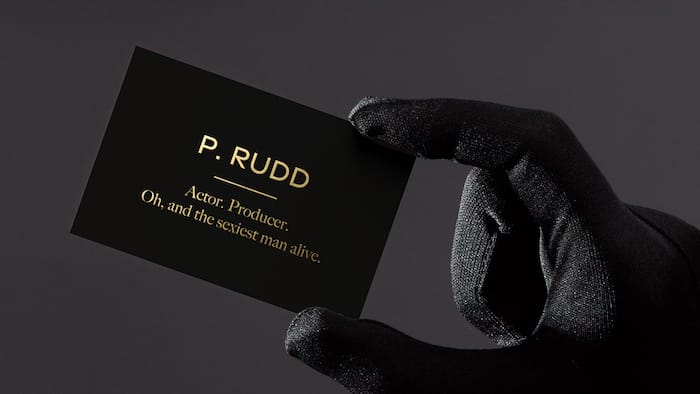 Vintage advertising
We've been looking back at the "good old days" throughout the pandemic. Now, creatives are celebrating days to come, using the nostalgia aesthetic to romanticize the present. This graphic design trend embraces old school advertising to convey a vintage, slightly ironic vibe.
In practice, this design trend needs to be diluted with some more contemporary elements. Whether it's colors, illustrations, or subjects, pick your weapon to create retro-inspired, aesthetically pleasing designs that talk to your audience.
Put your own twist on 2022 graphic design trends with MOO's print materials.
Keep in touch
Get design inspiration, business tips and special offers straight to your inbox with our MOOsletter, out every two weeks.
Sign me up!